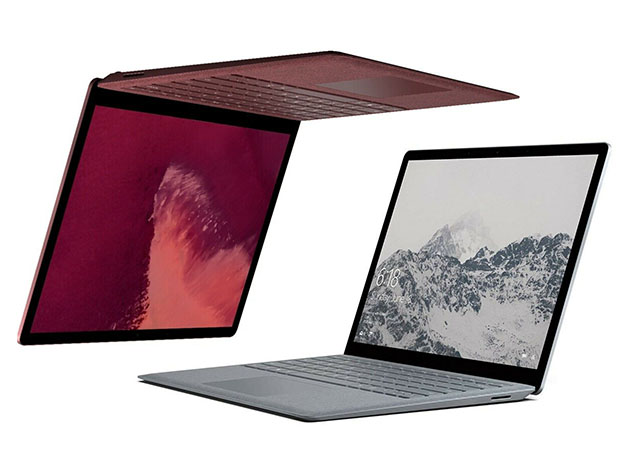 You hear the stories all the time. You know the ones about how a new vehicle instantly loses hundreds, even thousands of dollars in value the second a new owner drives it off the lot. Depreciation is a killer, especially when the item itself works just as well — or maybe even better than all their younger siblings still nestled snugly in their unopened boxes.
That's why the word to combat depreciation is refurbished. Right now, Microsoft is not only selling off loads of high-end refurbished Surface Book and Surface Pro models as part of their Presidents' Day Sale, but they're also doing it at hundreds, even thousands off their original price.
Take that, evil depreciators!
Surface Books everywhere!
Surface Books do it all, shifting effortlessly from their reliable laptop configuration right into tablet mode when you detach it from the dock. Of course, either way, it's still got the goods under the hood to compete with any of the most powerful laptops out there.
For the power user, the Microsoft Surface 2 ($1,509, originally $2,499.99) definitely has your back. Called the "sleek, strong, and silent" sequel to the original Surface, this thing has the specs heavy tech-heads need like a crazy-fast Intel Core i7 processor clocking 2.9GHz and 16MB of RAM to keep multiple apps running smoothly simultaneously.
Rocking that same Intel processor, Microsoft is also cutting big deals on a Surface Book with 8MB of RAM and a 256GB hard drive ($1,109, originally $2499.99) as well as another Surface Book with an earlier generation i7 ($879, originally $2,799.99) at giant 512GB of storage.
Those machines are all primed and ready, but if you don't happen to need something with that much juice, you can take a look at the final Surface Book model, this time marked all the way down to $529.99 from its original $1,499 price. Running on a Core i5 chip, this unit still has more than enough processing power to handle all kinds of operations. And at that price, it's a great introductory device for young users too.
Or just go Pro
Laptops are great, but sometimes, it's just easier to have a trusty tablet. Thankfully, the Microsoft Surface Pro 4 ($499, originally $1,499.99) packs all the punch of a standalone system, but without losing the versatility of a tablet.  With a 12.3-inch touch screen, 8GB of RAM and a cavernous 256GB of storage space, you'll probably feel the advantage over other tablet users...which should still suit you just fine.