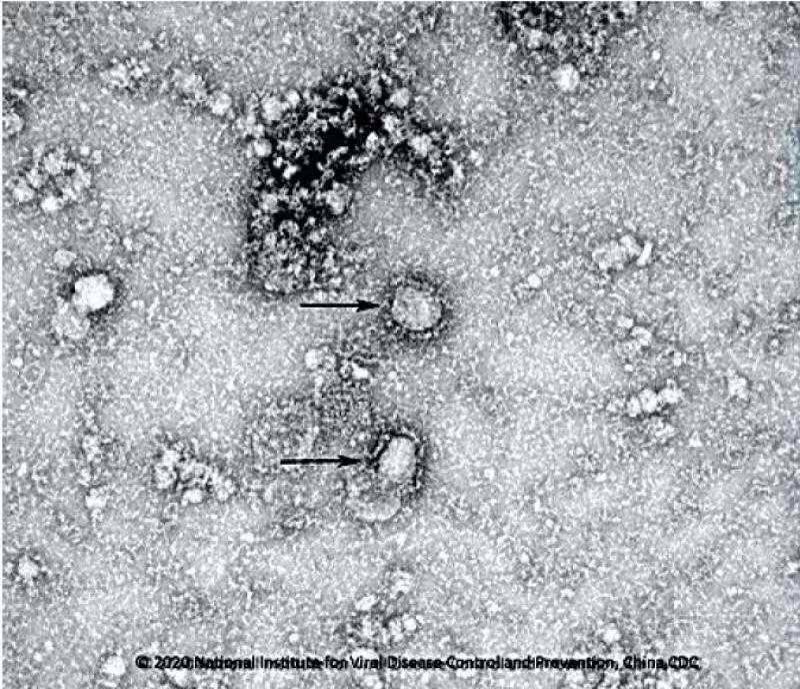 First electron microscopic images of the novel coronavirus in China [CDC.gov, public domain, 1/24/2020]
A Korean Air flight attendant has tested positive for coronavirus, and they worked on flights between Seoul and Los Angeles, South Korean media outlets reported on Wednesday afternoon U.S. time.
The Korean Air cabin crew member diagnosed with coronavirus today flew home to South Korea from Los Angeles on February 19 https://t.co/ugf1TsmW3s

— Steve Lookner (@lookner) February 25, 2020
The Korea Centers for Disease Control and Prevention (KCDC) said Wednesday the crew member worked on a Korean Air KE958 flight from Israel to Incheon, February 15-16.
The passengers included a South Korea tour group from which 31 coronavirus cases originated, medical reports say.
Other KA routes and flights the employee with coronavirus may have traveled have not yet been identified.
From Reuters:
Korean Air has referred all inquiries about the employee's itinerary to KCDC, as the authority in charge, adding "We will continue to work closely with the relevant authorities to ensure the safety of our passengers and employees."
#BREAKING: A @KoreanAir flight attendant was diagnosed with #coronavirus shortly after working on a flight to Los Angeles, per South Korean media @ABC7 https://t.co/3qmPdcNFuH

— Veronica Miracle (@ABC7Veronica) February 26, 2020