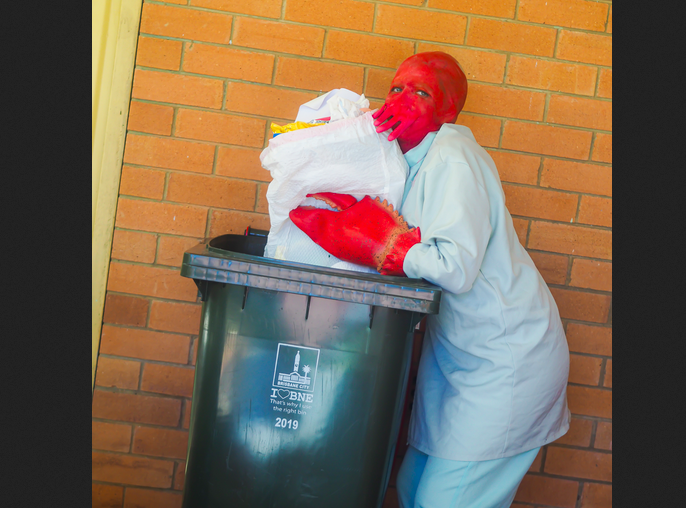 Hey, when life hands you virii, make cosplay. Zoidberg cosplay.
From IMGURian @celestialcosplay, a splendid use of time spent at home, saving lives.
Zoidberg is taking the trash out responsibly, and that's nice, but mostly this is about take-out dinner.
Futurama forever.
Here's my contribution to the Isolation Bin Outing group on Facebook. Except Zoidberg doesn't take bins out, only dinner.