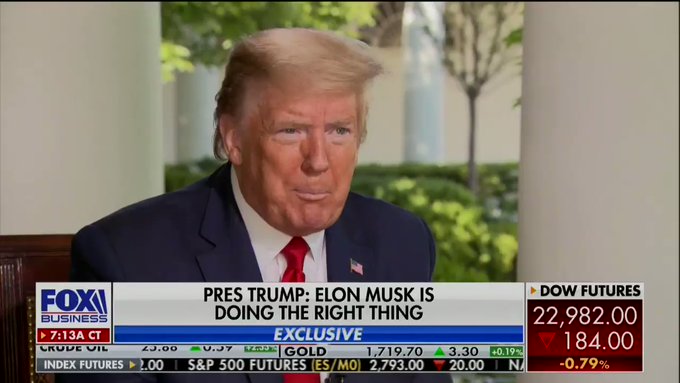 Today, in an exchange with a noted fan on Fox Business, impeached and manifestly unfit President Trump said a bunch of really dumb untrue things on live television that made no sense at all.
"Look, there's nothing good about what happened with the plague, okay? Especially the death. But the one thing is, it said, 'Trump was right,'" the president, referring to himself in the third person, told host Maria Bartiromo of Fox Business.
'We're gonna lose over 100,000 perhaps,' he said, moving the projected death toll from COVID-19 yet again.
The economy is a mess, and Trump addressed this, too, in a very Trumpy way.
Nearly 3 million more Americans filed unemployment claims this week, the Department of Labor announced today, and 8 straight weeks of job losses from the coronavirus crisis now total 36 million. It's a bloodbath out there and many Americans are suffering with unemployment and no job prospects or government subsidies in sight.
Here's how Trump responded.
MARIA BARTIROMO: But now, we've got 33 million people filing for unemployment. We've got 20 percent --

TRUMP: Nobody blames me for that.
Ah well, nevertheless.
There were truckers honking horns, too.

Previously on Thursday:
Nearly 3 million more unemployment claims in U.S. as COVID-19 job losses total 36 million