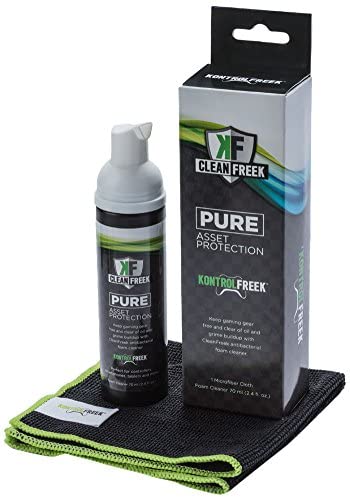 KontrolFreek's CleanFreek foaming cleaner keeps my monitor, controller and iPhone sparkling.
CleanFreek's foam leaves no residue or streaking on my cherished 1440p monitor. The grubby kid hand-stains left on my Xbox and Switch controllers easily wipe away. The layer of oil that constantly lives on my iPhone screen is gone.
I also use CleanFreek on my glasses and this very laptop. I hate it when my gear gets blech!
KontrolFreek CleanFreek Anti-bacterial Cleaner for Gaming Gear (2.7 fl oz) | Cleaner for Controllers, Mice, Smartphones, Tablets, Monitors and Glasses via Amazon