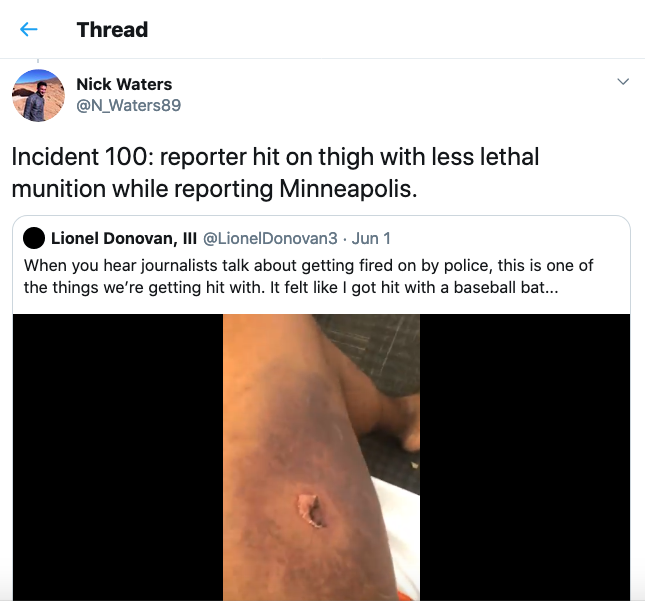 A comprehensive list of at least one hundred separate incidents in the past week where law enforcement was violent with press at protests over the police killing of George Floyd.
Over the past few days, Nick Waters / @n_waters89 of Bellingcat has collected over 100 photos and videos showing American police violently attacking credentialed reporters.
More at Mediagazer. Here are excerpts from the thread.
A note on methodology: in this thread I have chosen to focus specifically on violence by law enforcement against journalists.

I've seen many of examples of egregious behaviour by police against demonstrators, by protesters against journalists, vigilantes against looters etc.

— Nick Waters (@N_Waters89) June 2, 2020
COMMENT: if this stuff is happening to credentialed journalists, imagine what is happening to protesters.

— Nick Waters (@N_Waters89) June 2, 2020
[via techmeme.com]