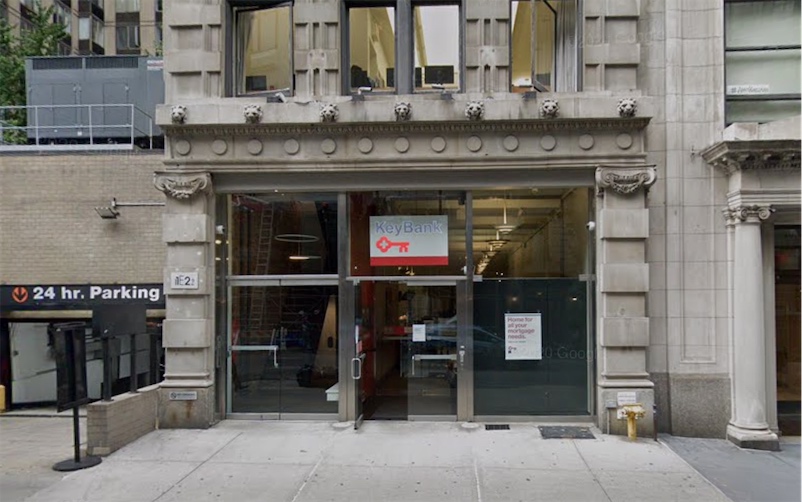 Every day, people from all over New York travel to the ATM at the East 22nd Street branch of KeyBank in Manhattan and wait more than two hours for their chance at the machine. Why? One reason is to avoid the fees they'd get hit with by withdrawing their unemployment benefits from many other banks' ATM. Unemployment benefits are distributed via KeyBank debit cards sent to residents; unfortunately, there are only two KeyBank branches in NYC and one of them is closed due to the pandemic. There are other fee-free options — including direct deposit or non-KeyBank ATMs with lower withdrawal limits — but apparently scores of people didn't read or understand the fine print, or the bank didn't clearly communicate. From the
New York Post
:
Some said they endured the line and rolled the dice on their health to avoid getting gouged with surcharges at out-of-network banks. Others said the KeyBank machine was the only one where they could get a daily maximum withdrawal of $1,500. And some simply didn't know that the bank was part of a network of 1,000 ATMs — because neither the state nor the bank told them when they sent the "Key2Benefits" cards.

"It's crazy, but we have to do it," said May Adams, 73, who withdrew $500 for rent. She walked across town to the East 22nd Street branch from her home in Chelsea.

Eric Kwan, 40, a former Food Network "Chopped" champion who is now out of work, said he biked from Chinatown to save $3[...]

"There are more than 1,000 ATMs in New York City that KeyBank debit cardholders can use for free, including over 100 in each borough, and it is entirely unacceptable that the bank failed to communicate those options to unemployed New Yorkers," said state Department of Labor spokeswoman Deanna Cohen.
image: Google Maps