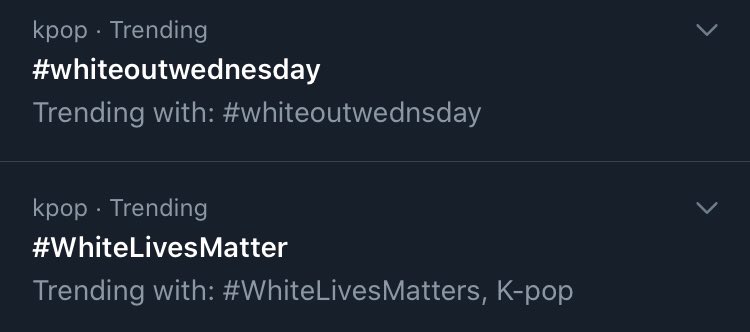 Kpop fans have subverted neoNazi calls to get #whiteoutwednesday trending on Twitter.
kpop stans ruining every white supremacist hashtag. i truly love to see it. #whiteoutwednesday pic.twitter.com/zctCl4FaDN

— fico (@fantasfico) June 3, 2020
gotta love the kpop stans for taking over #whiteoutwednesday and #WhiteLivesMatter so hard they change the category the #'s are under 😂 pic.twitter.com/0DuQm6jIQW

— ˗ˏˋ ALIX ˎˊ˗ (@My_Meatloaf) June 3, 2020
Thank you, kpop fans! I hate nazis.