• Hope Hicks, a counselor and senior adviser to President Donald Trump, has tested positive for COVID-19.
A news scoop by Bloomberg News' Jennifer Jacobs: "No indication Trump has contracted coronvirus, but inner circle aide Hope Hicks has it, and is experiencing symptoms of the disease. She was in close proximity to him, maskless, in recent days. She was quarantined on AF1 on trip back from Minnesota."
This could get interesting.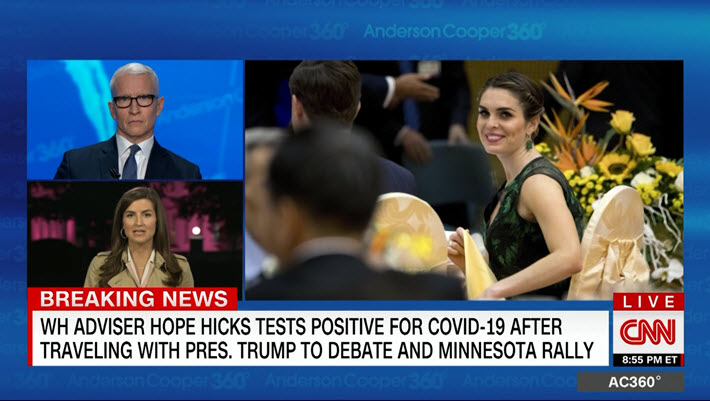 Hicks traveled with the president to Pennsylvania for a rally on Saturday, to Cleveland for the debate and to Minnesota for another campaign rally, the Washington Post later reported on Thursday.
Hicks was photographed without a mask at the Pennsylvania rally clapping to the Village People song 'YMCA.'
[SCREENGRAB: C-SPAN]