After receiving a DCMA takedown request, Twitter suspended a bot account that had a link to an MS-DOS version of Acrobat Reader from 1994. The link pointed to WinWorld, "an online museum dedicated to the preservation and sharing of vintage, abandoned, and pre-release software."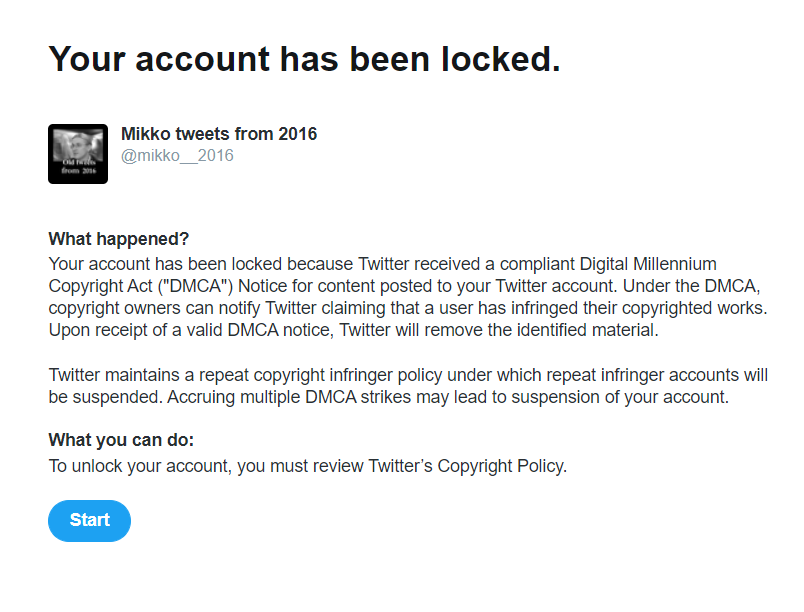 Adobe apparently has a contract with an enterprise called Incopro (are you as tempted as I am to add phage to the end of that name?) which scours the web looking for potentially infringing content and spits out takedown requests.
From PC Mag:
Hyppönen's bot retweeted the tweet on its fifth anniversary and that triggered the DMCA takedown notice, followed by Twitter removing the tweet and locking the bot account. The account should come back online as long as it doesn't have too many DMCA strikes accruing, but the fact it was blocked at all seems ridiculous.

Further investigation by TorrentFreak revealed the takedown notice was issued by Adobe's anti-piracy partner Incopro, which "helps businesses across industries achieve extraordinary results," and most likely happened through an automated system of identifying tweets with links leading to Adobe software downloads. The age and type of application is likely not even considered.