WHAT'S NEW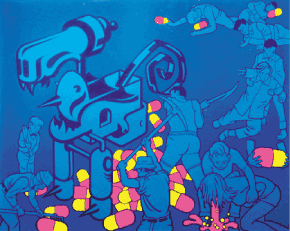 Article about Seattle-based artist Shawn Wolfe.
(Art:Artists)
DIRECTORY (93)
Art (26)
Artists, Architecture, Comics, Design, Photography, Webart...
Books (13)
Authors, ebooks, Reviews...
Entertainment (18)
Animation, Carnivals, Games, Music, TV...
Recreation (7)
Collecting, Food, Travel, ...
Science (4)
Computers, Ezines...
VIDEO PICK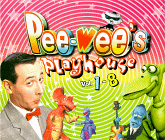 Pee-Wee's Playhouse Vol. 1-8 Gift Set
"This collection of the first 16 episodes includes the first show, in which Pee-wee remodels his playhouse, along with Pee-wee catching a cold, attending a Hawaiian luau, and throwing a party. What sets Pee-wee apart from the rest of the Saturday morning pack is his universal appeal to kids, teens, and adults. Kids love the bright cartoony colors, the word of the day (accompanied by screams whenever anyone utters it), and the animated residents of the playhouse; teens find in him a hip icon; and adults savor the sophisticated humor, sunny double-entendres, and Pee-wee's way with kids--he never condescends, teaches valuable lessons, and has fun doing it."
GAME PICK

The Sims
From Will Wright, the creator of SimCity, comes a strategy game that hits close to home. You are in charge of a neighborhood of Sims, and it is up to you to show them that they're living in your world now! Force them into a life of crime or help them live life in the fast lane. Build them a sprawling mansion or dump them into a dilapidated shack. Let them party like swinging singles or fall in love, get married, and raise a family. They can live out your wildest dreams or experience your worst nightmares. It is up to you to decide: their fate is in your hands.
More CDs & Books