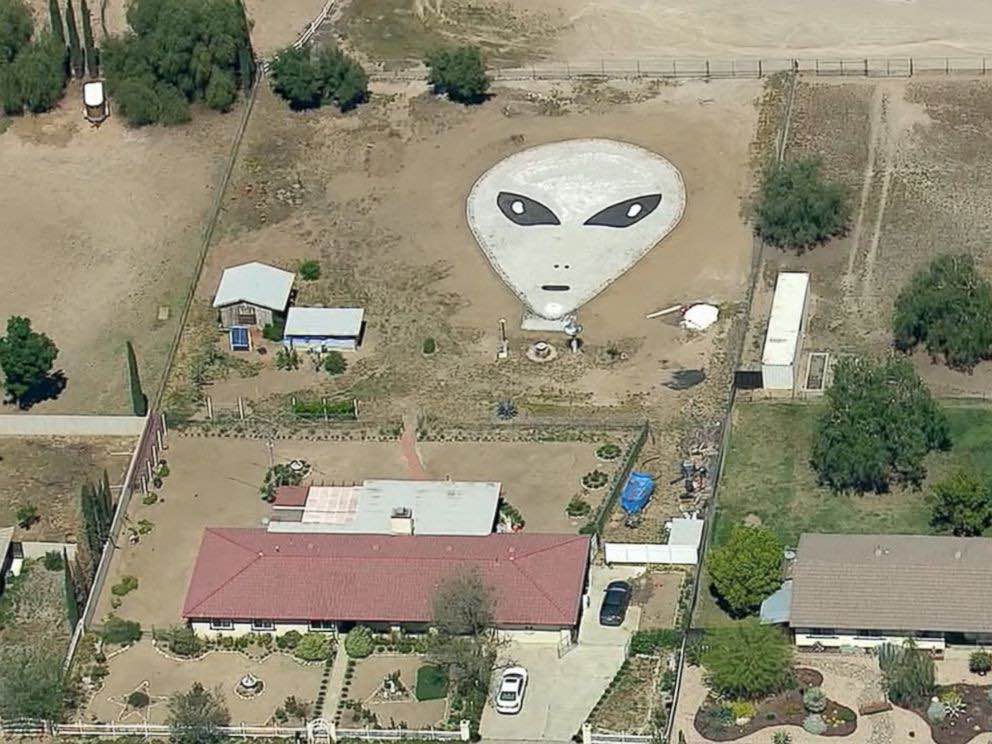 Larry Decker, 77, arranged rocks into a 60 x 90 foot extraterrestrial face in his Rosmoland, California backyard "in hopes of inviting aliens" to pay him a visit. He's also installed cameras to film them when they do land.


"Aliens watch everything we do," Decker told ABC News today. "My idea was to build this thing big enough to be seen from up there, and hopefully, they'll decide to come down and check it out."

"Wouldn't it be nice to go to the porch swing and have a nice chat?" he added. "So hopefully this face will trick them to come, so we can shake hands and talk."