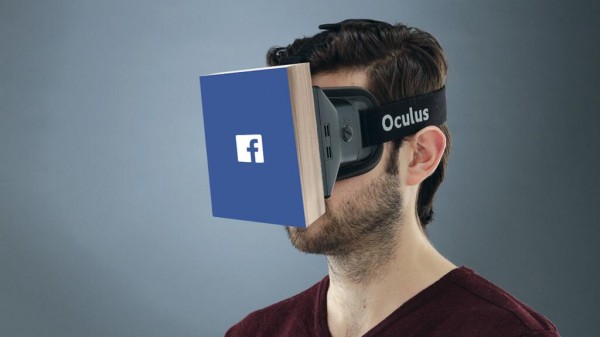 Facebook is buying VR headset company Oculus for $2 billion. The paycheck gets the founders a massive payday, but leaves a bitter taste for its Kickstarter backers, not least the indie game developers who thought they could be a bigger part of that future.
For decades, the idea of living inside a virtual reality has captivated developers' imaginations. People inspired by the dream have literally devoted their lives to making virtual reality a reality. It's a simple pursuit with a glorious promise: escape from this world, and into another designed just for you. But there's always been a dark cloud over that endeavor: The possibility that these virtual worlds might become tainted or be misused. It's a major concern, a warning regularly beaten into the minds of those who believed.
At long last, a hero emerged. Oculus made it possible to dip your head into the simplest of these worlds, to really feel like you had escaped our shared reality into another. The poetry written about its promise flowed deep and strong. Rabid fans clamored to throw their support and money at the project. They crowded around booths at trade shows to catch a glimpse, and built complicated software programs for the new platform-- sometimes without even being able to try it out themselves. Suddenly, users were booting up and creating any virtual world they wanted, and that power made them think they might be able to influence the real world a bit. Hopes were high! Oculus seemed untouchable; the white knight of VR.
Well, fuck it. Facebook just bought the thing.

Read the rest