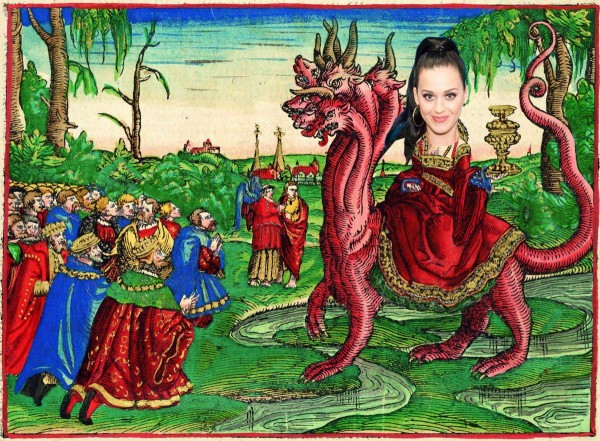 There is still no better vehicle for total domination than the Super Bowl halftime show.
Read the rest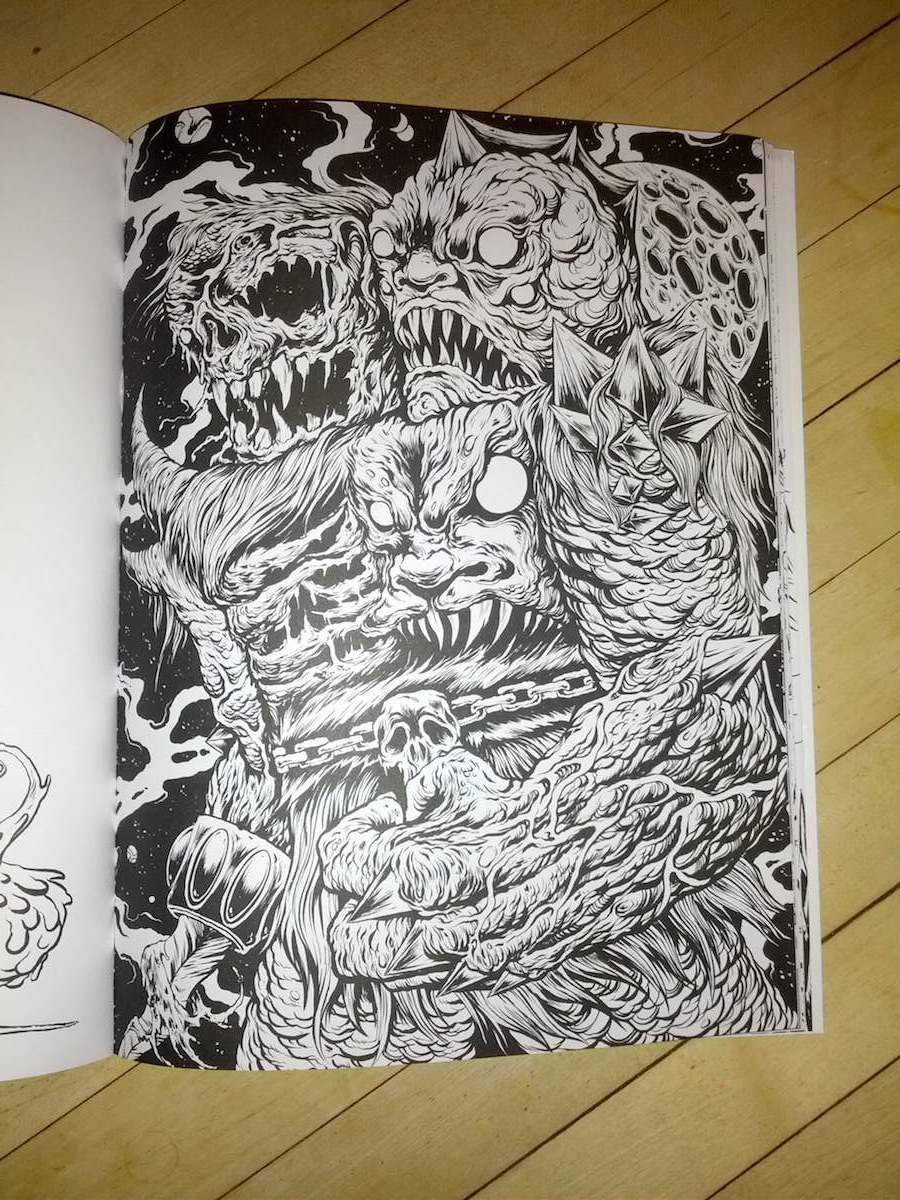 Here is a snapshot of my room in 1979: A box of Warren horror magazines, with assorted outliers such as Psycho and Scream; a stack of Dungeons & Dragons books, including some of the earlier supplements such as Eldritch Wizardry; a shelf displaying various Aurora monster models; a bookshelf holding any number of supernatural and horror short story anthologies; and my beloved but completely dog-eared copy of A Pictorial History of Horror Movies by Denis Gifford.

Read the rest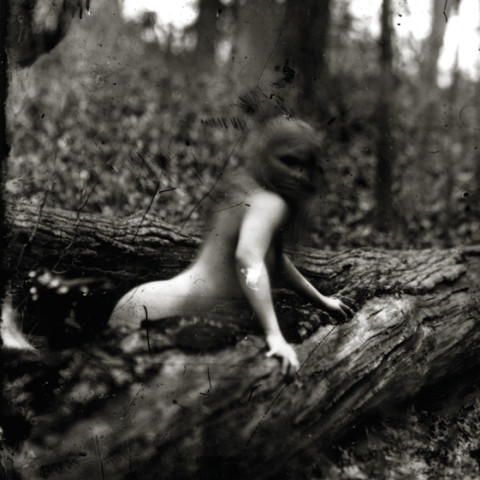 There has long been a tension between the witch of legend and the modern day practitioner. The former has its origins mainly in polemical Christian ideas and folktales, where the witch is a consort of the devil, brewing wicked and foul smelling potions in a cast-iron pot, and eating children.

Read the rest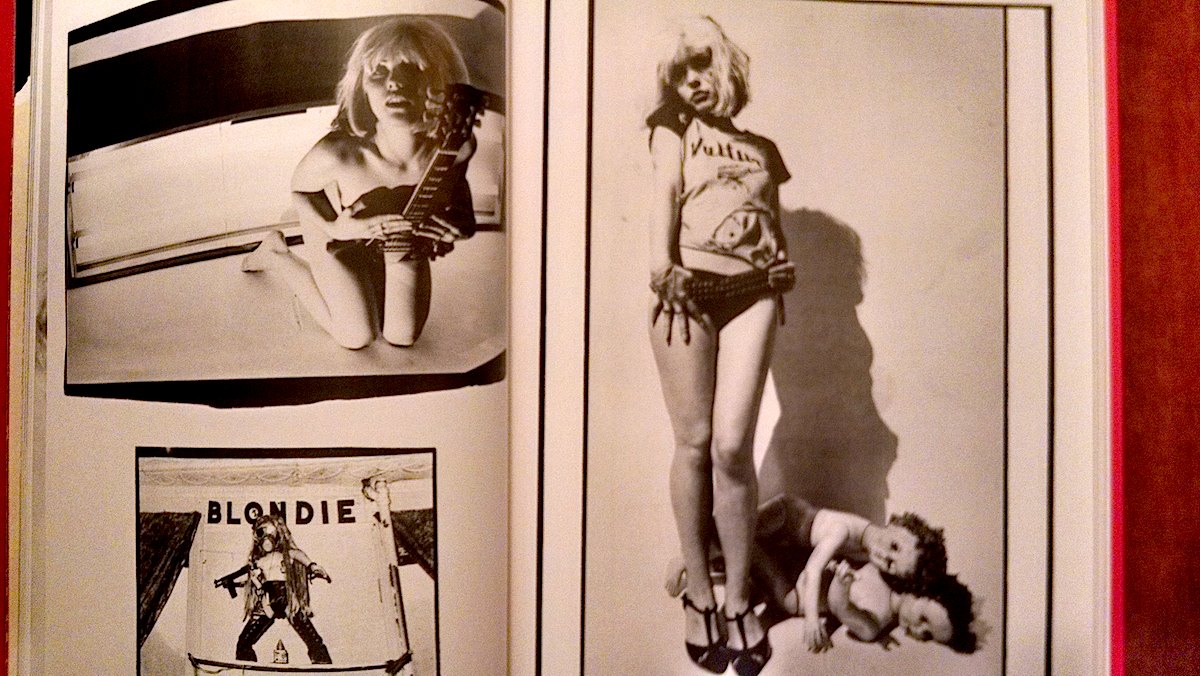 My punk coming of age happened in the early 1980s, and by then the music had morphed into hardcore, with its shaved heads, flannel shirts tied around waists, and a sometimes disheartening snot-nosed machismo.

Read the rest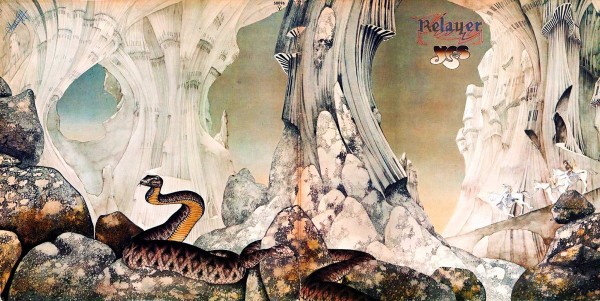 In the 1970s, a new wave of bands looked beyond the drugginess of psychedelia to classical music as the true guide. Peter Bebergal explores the occult roots of the prog-rock genre.
Read the rest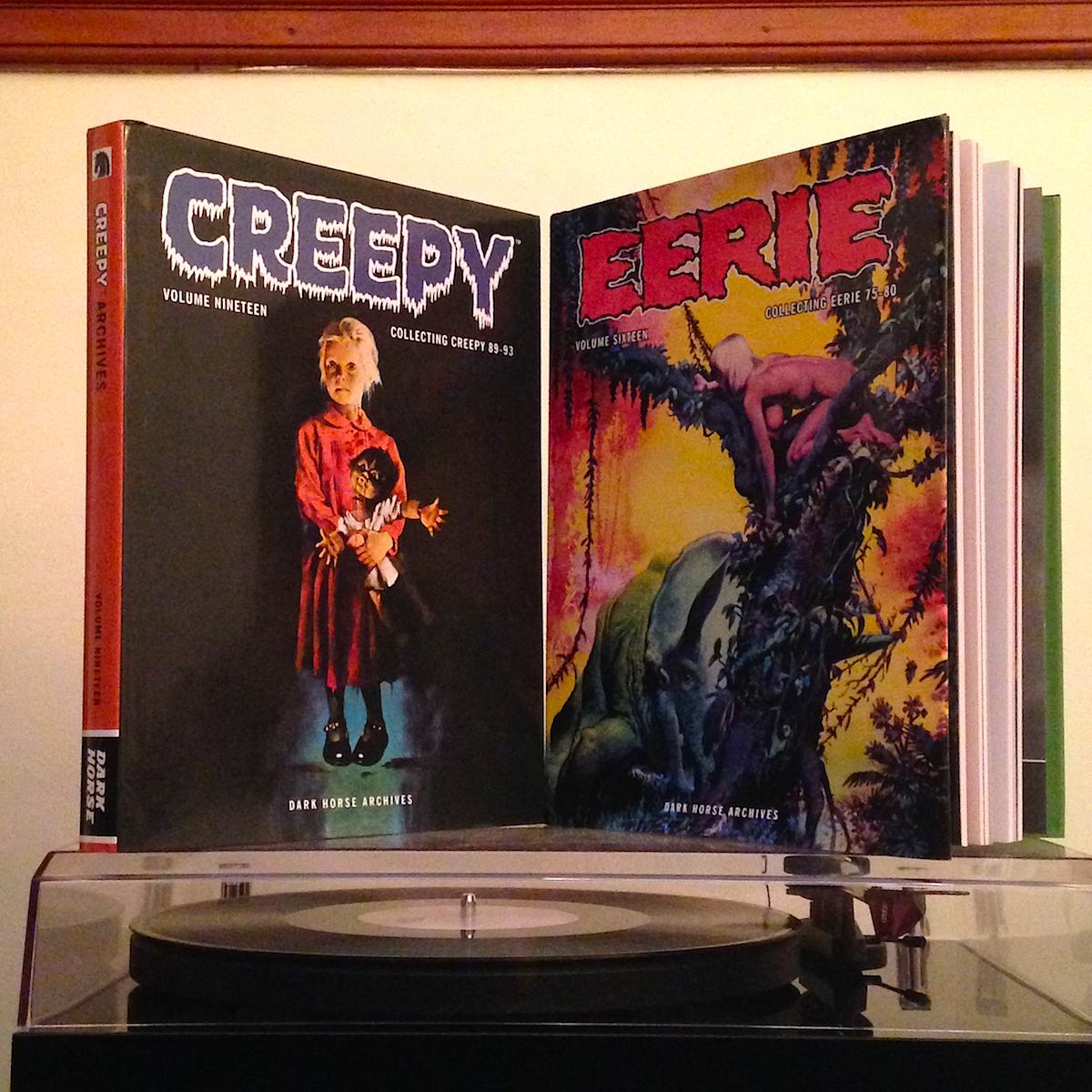 It's impossible to review the Dark Horse Comics collections of Creepy and Eerie without a few fond recollections. In the '60s and '70s, my father owned a men's tailored clothing shop on Moody Street in Waltham, Massachusetts. It was a fine place to hang around as a kid. My dad knew all the other business people in the area and I would spend part of the day visiting nearby stores. It was in Mr. Big's toy store where I first discovered Aurora models. Their "snap-tite" collection was perfect for the budding model builder, but it was the types of sets that really set my imagination on fire — dinosaurs, Universal Film monsters, and most importantly, the bizarre and sadistic sets that were part of their Monster Scenes line. There was Dr. Deadly and his lab, The Pendulum, and The Hanging Cage. Then there was Vampirella, a fairly X-rated kit, that was really special, because she had her own magazine, Vampirella, which was part of the Warren publications that also included Creepy and Eerie. These magazines became the foundation of my childhood love of fantasy and horror, but somewhere along the way my collection was lost. Rediscovering these magazines in the Dark Horse collections reminds me not only of the ghastly fun these stories were, but just how weird the 1970s really were.
Now up to volume 19 for Creepy (collecting up to issue #93) and volume 16 for Eerie (collecting up to issue #80), Dark Horse has done an outstanding job with these collections, capturing all that was vibrant and exciting of these magazines. Each volume contains five issues and includes reprints of the letter pages and some of the advertisements, which, to be honest, was a huge part of what made them so fun. At first dedicated to mostly horror, later issues showcased fantasy and science fiction. Eerie also offered serialized stories like the "The Mummy Walks" by Jaime Brocal and Steve Skeates, and in later issues "The Rook" by Bill DuBay.
Avoiding the heavy hand of the Comics Code, Creepy and Eerie enjoyed the freedom and there is fun "wink-wink" sensibility with all the nudity, gore, and occult scares. But these stories were not just meant to shock. Some of the stories are dated and their twisted versions of O Henry-like endings don't chill like they used to, but their cleverness is never lost. It's the artwork, however, that makes these volumes worth owning, both for the wonderful cover art by people like Frank Frazetta, and for the interiors, which feature some of the best in the day, including Berni Wrightson and Richard Corben. Unlike some the unwieldy comic omnibus editions, the Dark Horse collections are read comfortably, but contain enough great content to keep you poring over them wide-eyed, much like I did when I was kid.
Creepy Archives Volume 19
Dark Horse Books
Introduction by Jack Butterworth
2014, 280 pages, 8.7 x 11.1 x 0.9 inches
$35 Buy a copy on Amazon
Eerie Volume 16
Dark Horse Books
Foreword by Peter Bagge
2014, 288 pages, 8.7 x 11.1 x 0.9 inches
$35 Buy a copy on Amazon
Take a look at other beautiful paper books at Wink. And sign up for the Wink newsletter to get all the reviews and photos delivered once a week.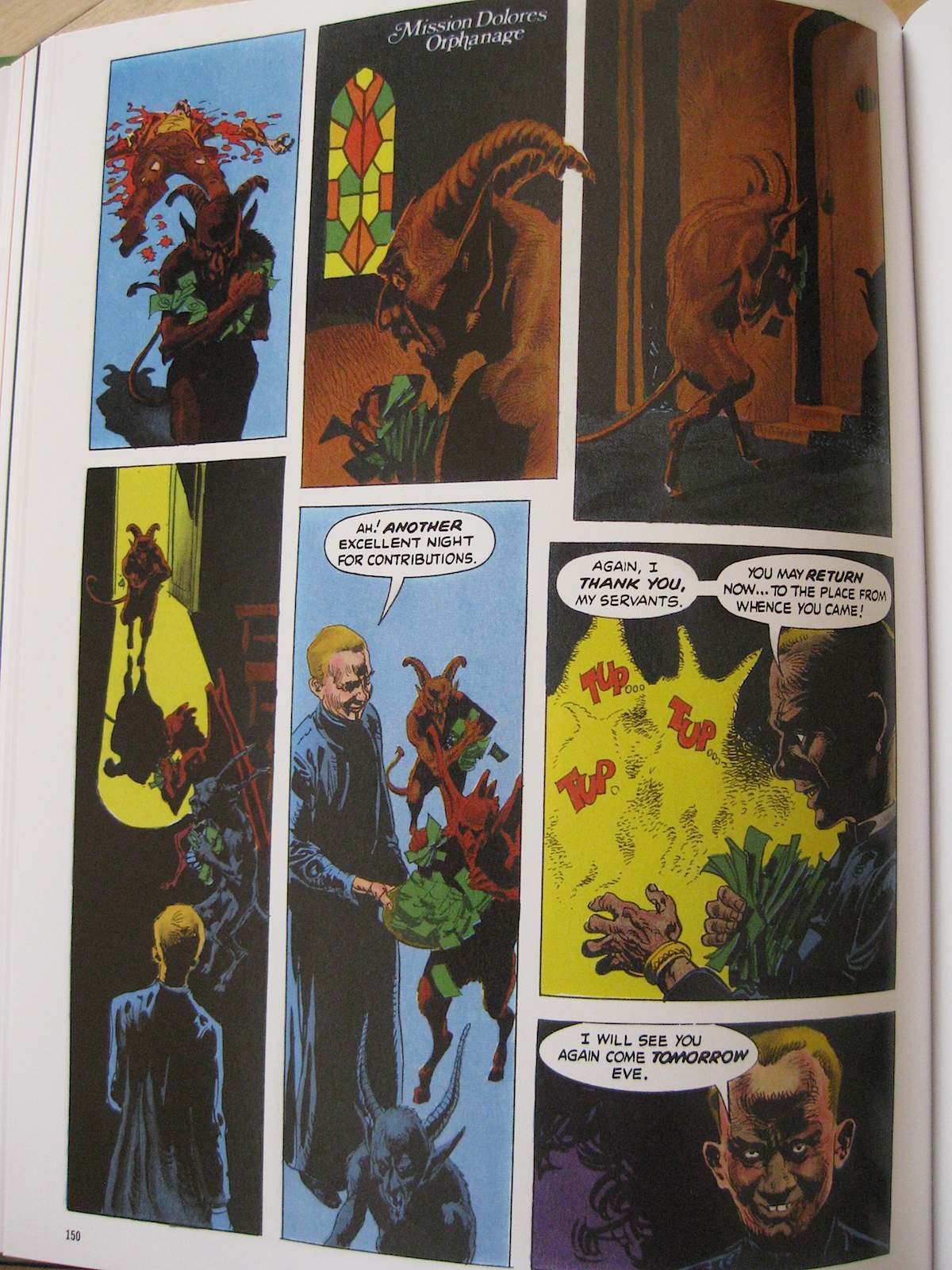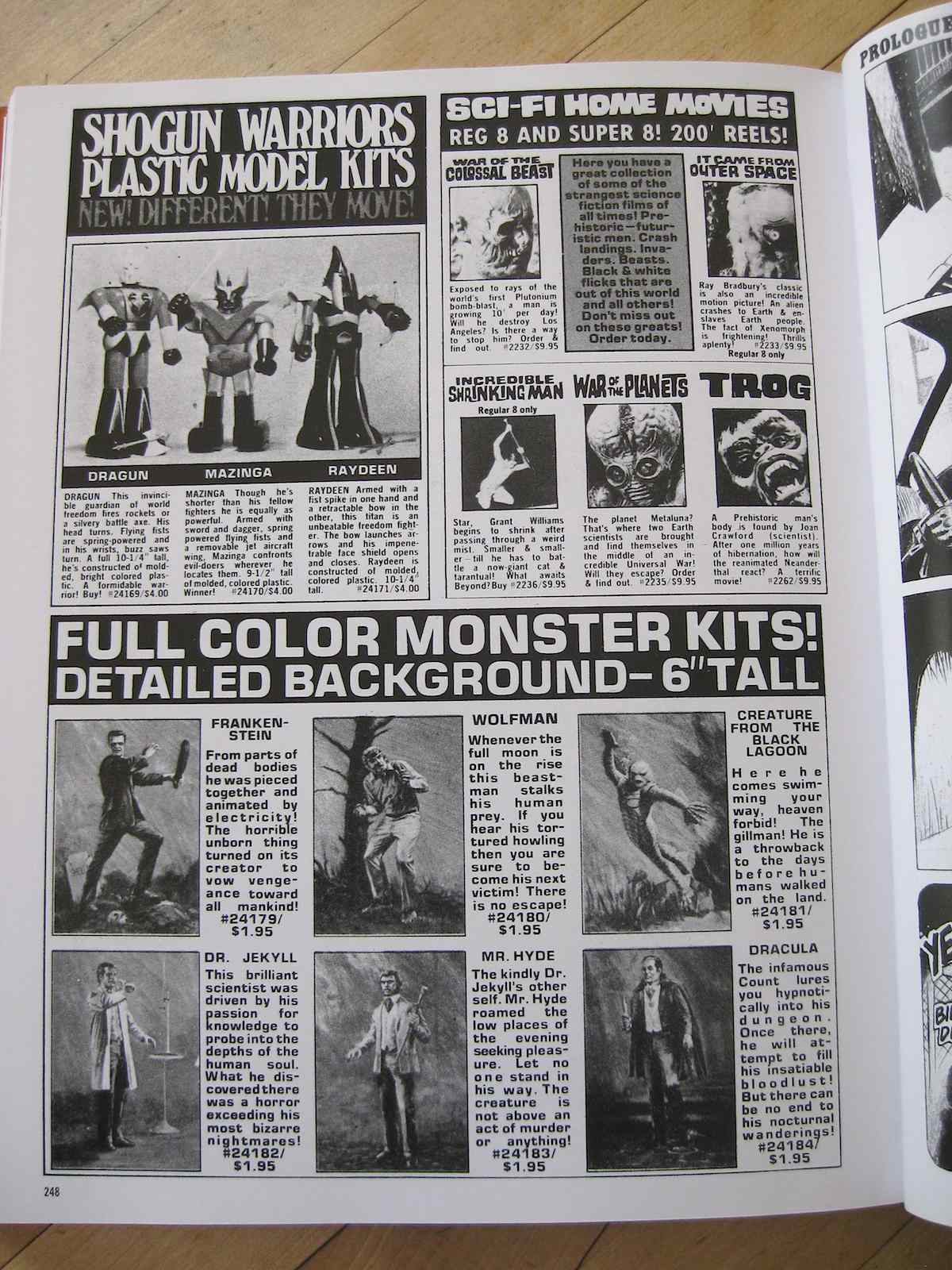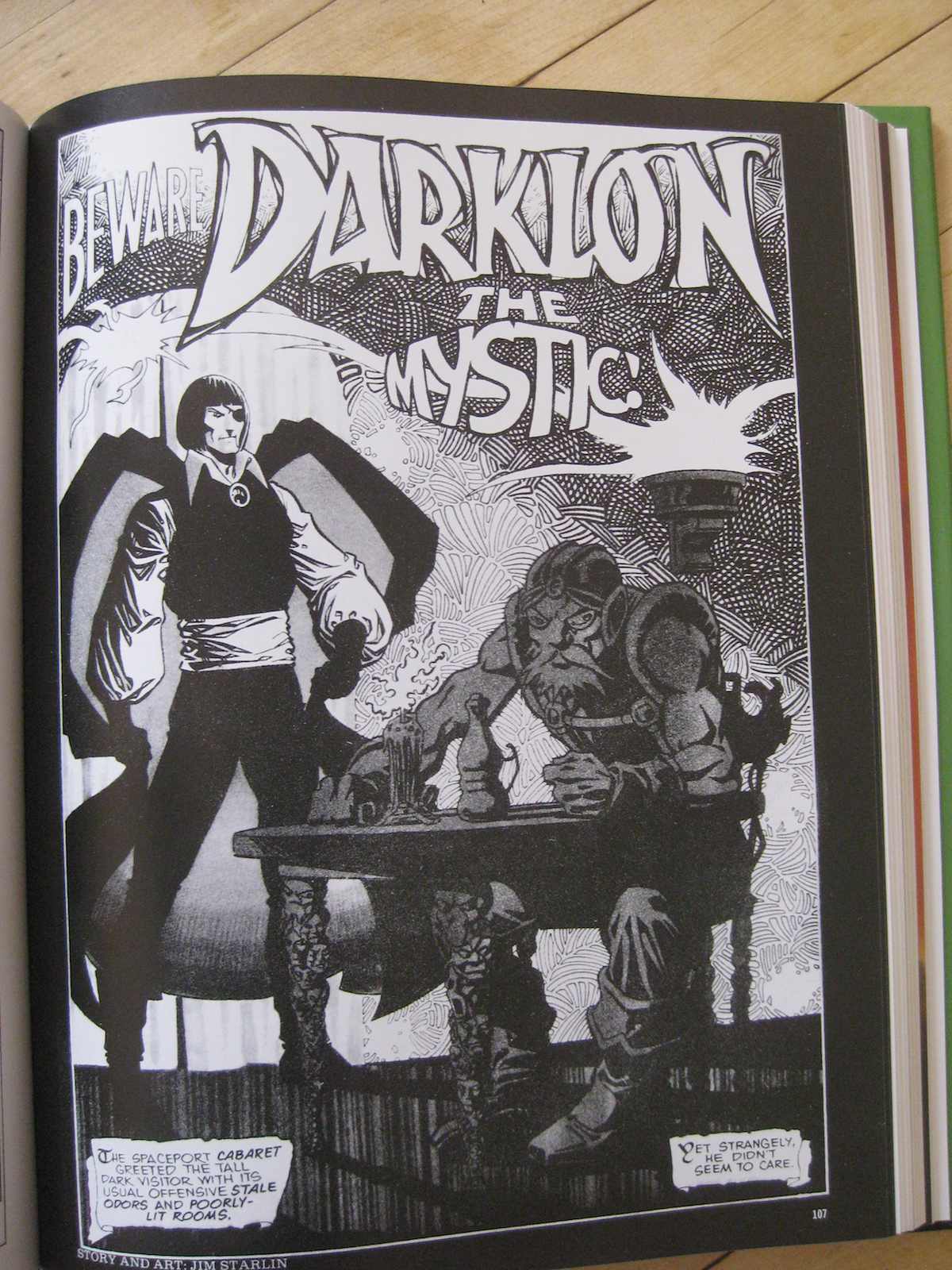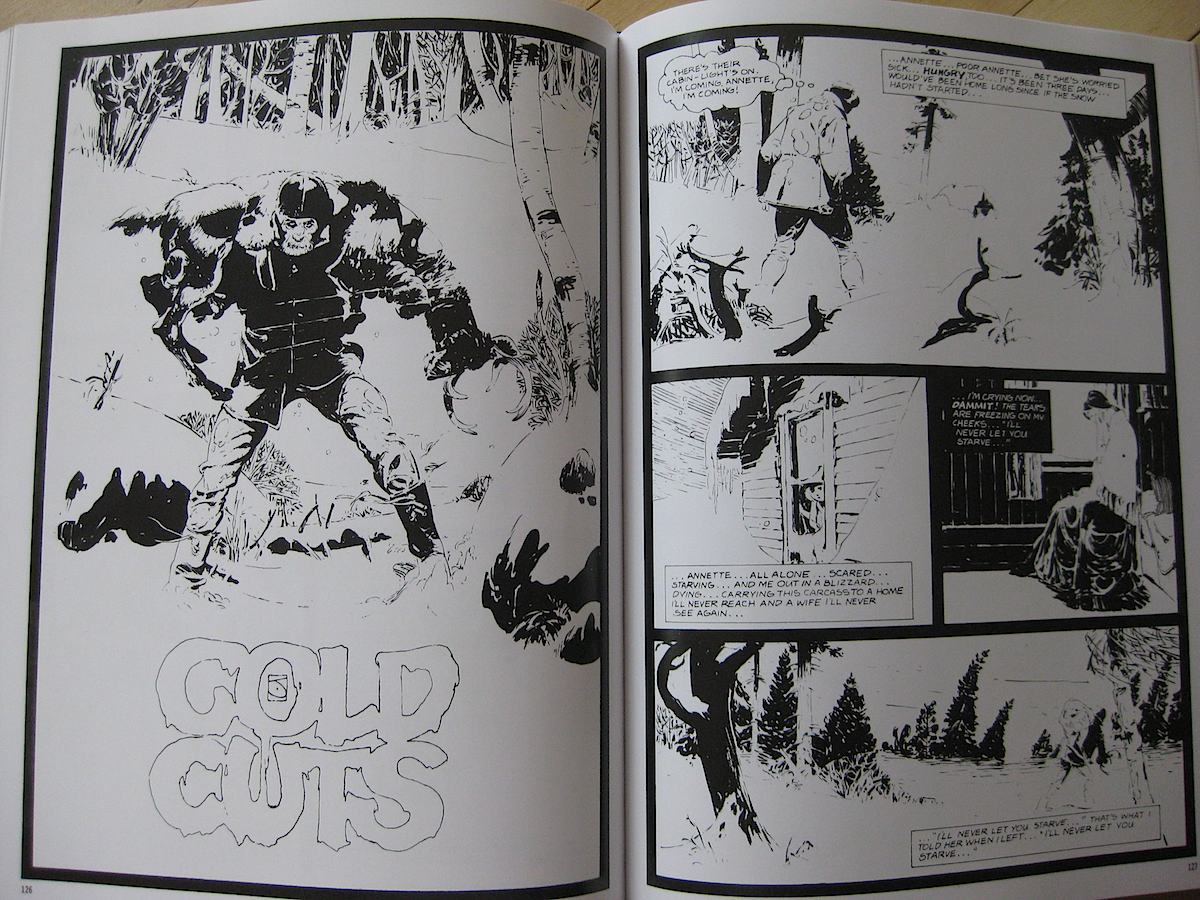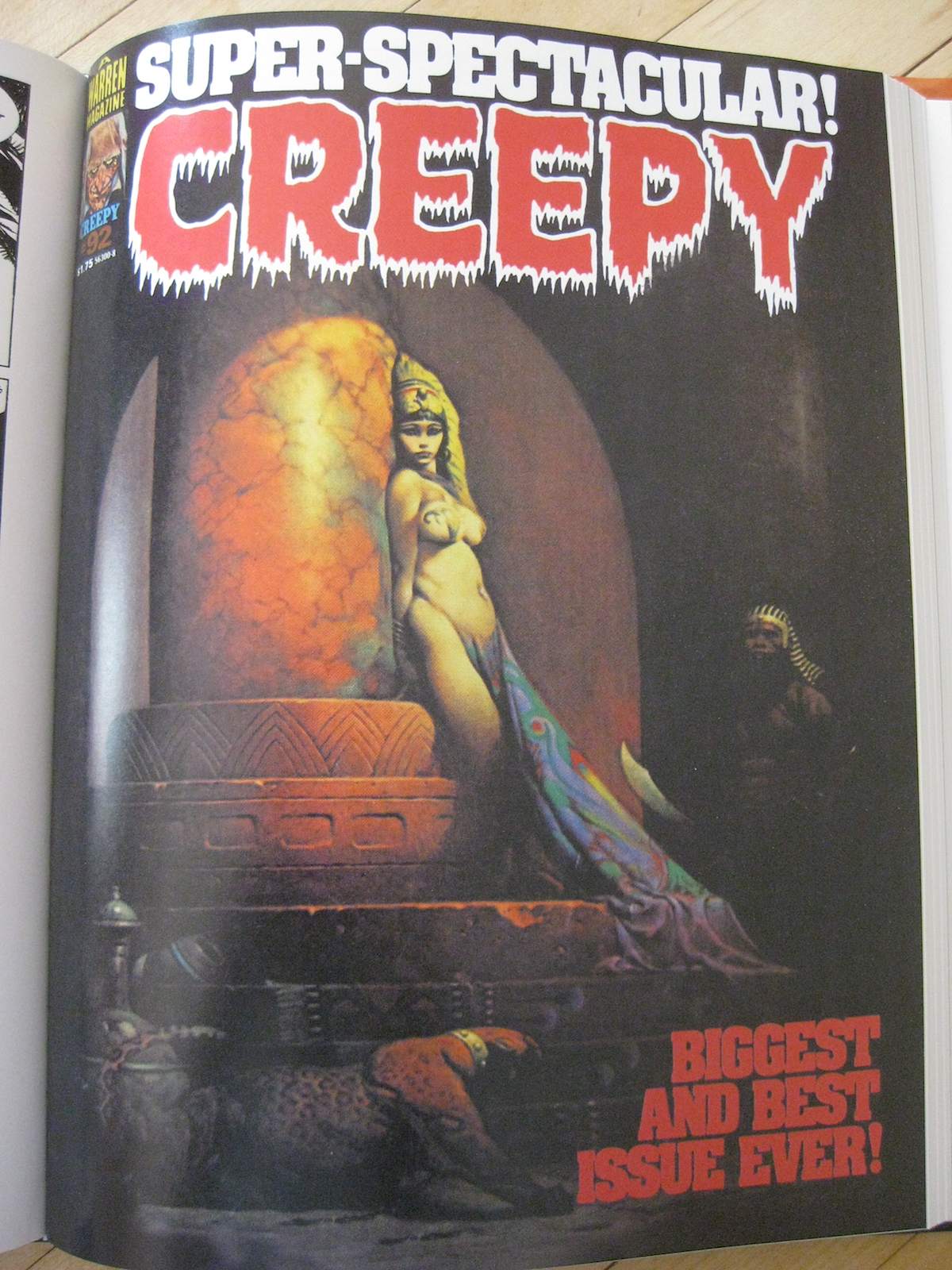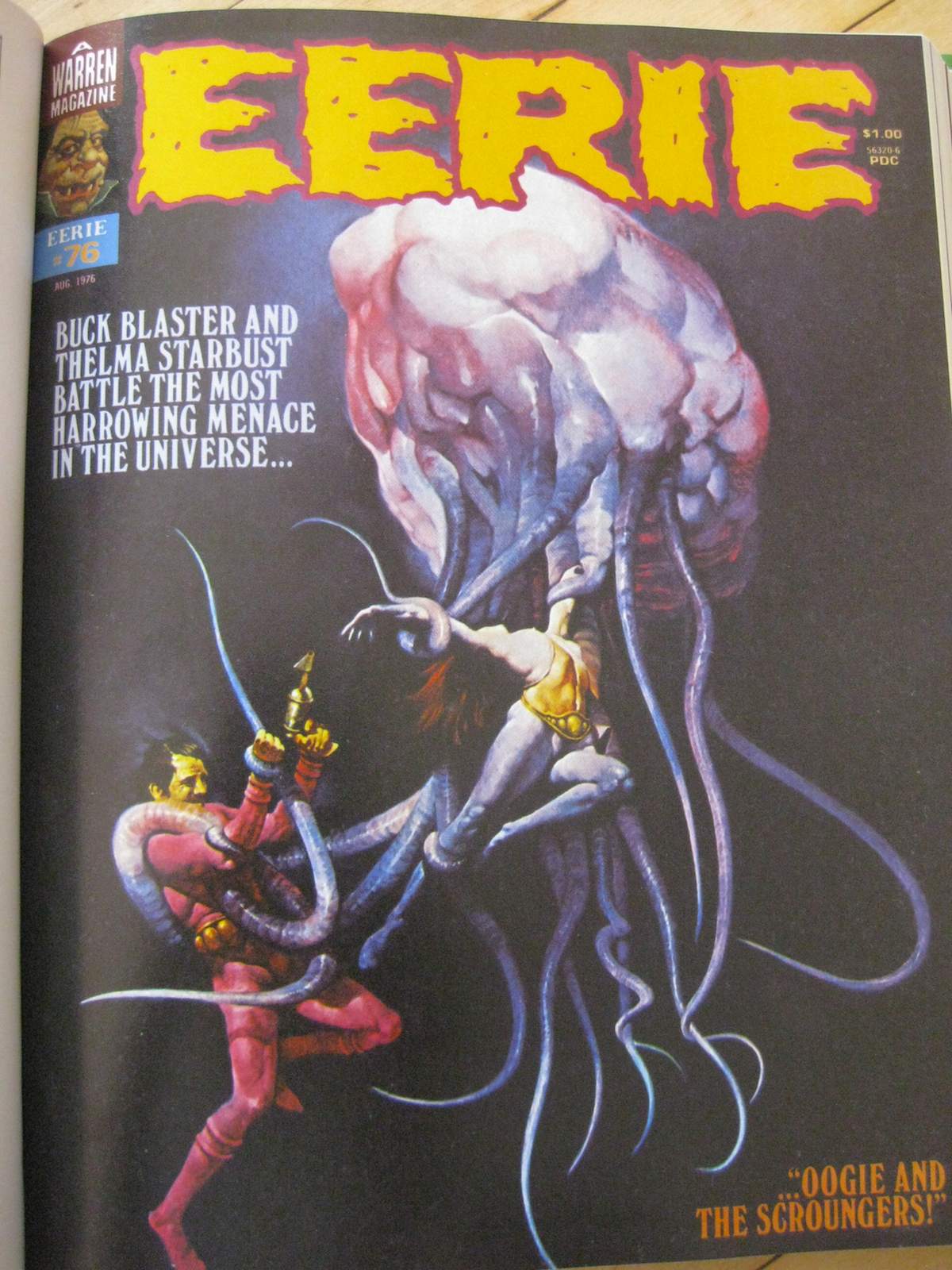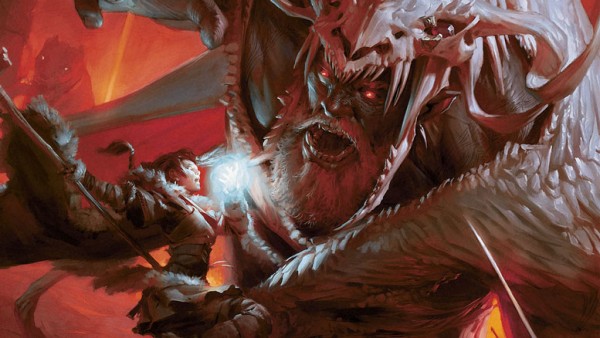 Peter Bebergal hasn't been this impressed with anything bearing the D&D name since he first cracked open the original Player's Handbook in 1978.
Read the rest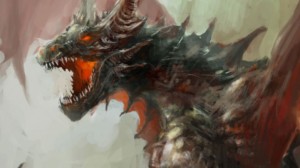 As Dungeons and Dragons became more rulebound and combat-oriented, some players revived older, more expressive forms of the game. But is the Old School Renaissance itself just more nerd fundamentalism?
Read the rest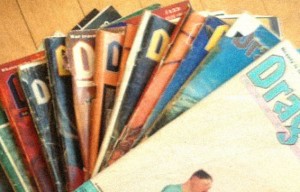 Oh, those glorious gaming magazines! From Ares, to The General, to The Dragon, the original thrill and excitement of pen 'n' paper gaming is there to be experienced at the Internet Archive and other online haunts.
Read the rest
Some of the best music 2012 sounded a lot like the 1970s, replete with analog synths, occult pretensions, powery pop, ambient landscapes, and heavy guitars. 2012 felt like a dark time, and some of the music here reflects that. Yet in all my favorites of the year there is spring of hope, an urging towards creative extremes that insist no matter the shadows, the human capacity for making glorious noise will prevail.
10. Fresh and Onlys: Long Slow Dance
Like a forgotten nugget from 1979, this pop gem with slight garage and psychedelic undertones offers heartbreak you can dance to. Lush, memorable songs are tightened with smart lyrics. Jangly and whimsical in all the right places, it's music for people who miss the time when pop on the radio actually rocked.
9. Wymond Miles: Earth Has Doors
The guitarist from Fresh and Onlys also released a full length this year -- Under the Pale Moon -- a fine achievement, but this four song EP is like a hermetic secret finally revealed, a beautifully crafted pop ritual. Miles has tapped into the occult consciousness that has grabbed hold of lot of recent underground and experimental rock, but there is something personal here, something that only Miles knows, but that he willing to open the door just a crack. It's pretty great stuff.
Read the rest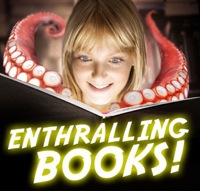 This is one in a series of essays about enthralling books. I asked my friends and colleagues to recommend a book that took over their life. I told them the book didn't have to be a literary masterpiece. The only thing that mattered was that the book captivated them and carried them into the world within its pages, making them ignore the world around them. I asked: "Did you shirk responsibilities so you could read it? Did you call in sick? Did you read it until dawn? That's the book I want you to tell us about!" See all the essays in the Enthralling Book series here. -- Mark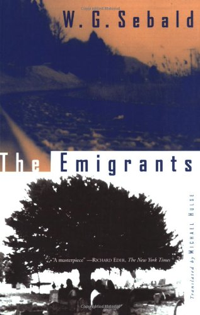 The Emigrants, by W.G. Sebald
A few days before the news of W.G. Sebald's sudden death in a car accident in 2000, I had decided I was going to send him a letter. I have written about two letters to authors in my life, and I would do it more often if I thought there was way to go about it that didn't by design come across as fannish and gushing. But the work of Sebald, particularly his 20th century masterpiece
The Emigrants
, had such a profound affect on me, I felt compelled to let him know.
Word of his death was a blow. Sebald was just starting to get the wider recognition he deserved with the publication of Austerlitz, which received the National Book Critics Circle Award. I felt as though something important had been taken from the world, something that was essential to helping us understand what it means to be human beings agents of history, and how history works on us. This is what Sebald's work is about: None of our lives exist within a vacuum, that we are all part and parcel of historical forces that shape us, batter us about, and in our attempts to fight against them, we often lose.
I had discovered the novel The Emigrants by chance. It was weekday afternoon, browsing the literature section of the bookstore. I often scan by logos on the spines, looking for independent publishers in the hopes of discovering authors or books I have never heard of. I spied the New Directions mark on a book, pulled it from the shelf and read the back. I had never heard of Sebald, but thought it looked interesting enough. I bought it and took it home.
I was not quite prepared for what happened next. Almost like a state of self-hypnosis, I could feel some part of my reader's consciousness shift. I read books as if I understand books, as if I know about genre and time-periods, know what to expect from science fiction, from crime noir, from Kafka, from Vonnegut, from Roth. Of course I'm surprised at times by language, plot, and a character that comes alive in a way I never thought possible. But I am rarely thrown off course by a book, never have I had to renegotiate the very act of reading. That is, until I read The Emigrants.
Read the rest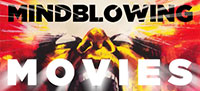 This week, Boing Boing is presenting a series of essays about movies that have had a profound effect on our invited essayists. See all the essays in the Mind Blowing Movies series here. -- Mark
Village of the Giants (1965), by Peter Bebergal
[Video Link] My parents were pretty good about indulging my obsession with monster movies. My father would pick me up Famous Monsters Of Filmland when he saw it at the drugstore. Across the street from his clothing shop in Waltham was Mr. Big's, a toy store that stocked all the Aurora models. Being a business neighbor my father got to know "Mr. Big" pretty well, and a few times he sold us the window display version of one of the models, a perfectly painted and glued version given to him by the distributor. Monsters movies were my life. Every Sunday morning I woke early, got the newspaper from the front stoop, opened it up to the middle and dug through the flyers and other loose inserts to where the television guide was nestled. Then I flipped to end to see what the following Saturday's Creature Feature would run. The mid to late 70s was a golden age when the rights to old monster movies must have been dirt-cheap. In the span of a year or so I saw every great Universal, Toho, and Hammer film. But every so often there was a movie that didn't appear in the index of my movie books, whose stills never showed up in the pages of Famous Monsters.
One of these was Village of the Giants, released in 1965 from the weird imagination of director/producer Bert I. Gordon, and starring a very young Beau Bridges. Gordon had an obsession with normal sized things becoming unnaturally large: The Amazing Colossal Man, War of the Colossal Beast, Earth vs. the Spider, and the weird and creepy Food of the Gods. (To be fair, he did have one movie about normal sized things becoming unnaturally small, Attack of the Puppet People.)
Read the rest

"My function is to raise the possibility, 'Hey, you know, some of this stuff might be bullshit.'" -- Robert Anton Wilson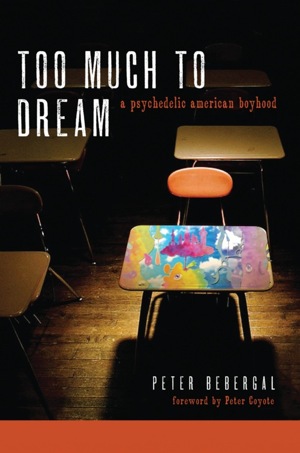 I like to think of myself as a believing skeptic, someone who relishes in the ideas, the imagery, the arguments, the theories, and the literature of the occult and the paranormal, but accepts little of it as valid in a phenomenal sense. I love that small publishers such as Ouroboros Press and Fulgar Limited put out beautiful magical texts and that many current underground and avant garde musicians incorporate occult ideas into their work. But beyond its power as a method for art and imaging, I recognize much of the occult as woo. On the other hand, I accept that the human imagination is something magical, and very powerful and that we know little about human consciousness except how malleable it really is. It's a precarious position, however, and I often need to remind myself of smarter, more articulate thinkers who shared these views.
So it is with great respect and admiration that I celebrate the life of Robert Anton Wilson during this memorial week by remembering that he was the great believing skeptic, someone for whom the collection and curating of all that is weird was his life's work, who reminded us always to question everything, while recognizing that we should never stop exploring. I sure wish RAW was alive today, especially at a time when there is something like a real Occult Revival going on, from the psychedelic explorers who see 2012 as a great trans formative event, to the huge increase in the membership of organization like the O.T.O. and Freemasonry, and by extension a whole load of conspiracy theories. RAW warned against any idea, group, or person that claims knowledge of the "Real" Universe, echoing Umberto Eco who wrote in Foucault's Pendulum we should be mindful of turning metaphysics in mechanics.
Read the rest