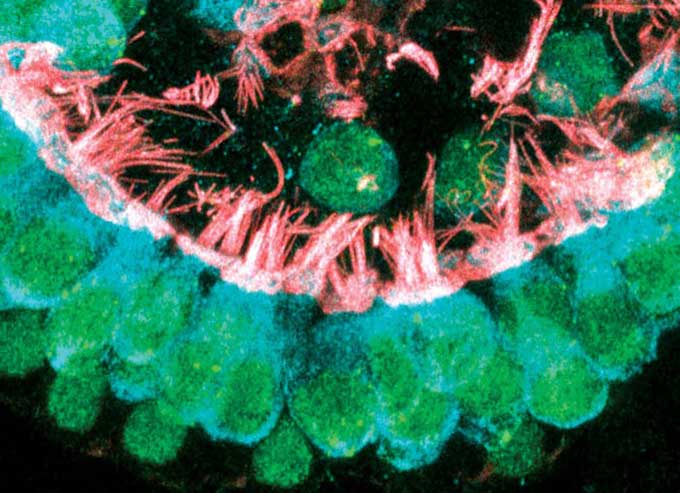 Scientists conducting research into hearing loss have come across a compound the regenerates cochlear hair cells, which could lead to a cure for certain kinds of deafness.
From C&EN:
The snail-shell-shaped cochlea of the inner ear contains some 15,000 hair cells that are needed for humans to hear. Audiologist dogma holds that once these cells die off, they never grow back, leading to hearing loss.

But a new study suggests that hair cell death may not be as immutable as it seems. Scientists from Harvard, MIT, Brigham & Women's Hospital, and Massachusetts Eye & Ear Infirmary have discovered a mixture of molecules that can dramatically reverse hair cell loss in the cochleas of mice.