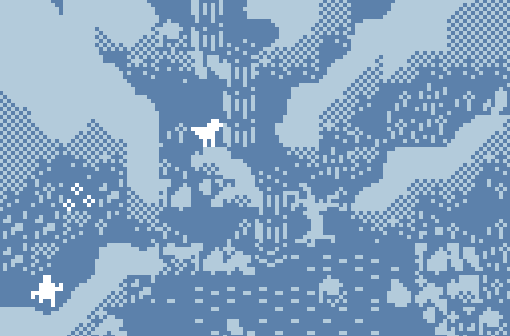 Silverybield Foss is a simple, very low-fi walking simulator by Twisted Tree (of Proteus fame) that knows where you're going. You'll arrive (using arrow keys) in just a few minutes.
The location is loosely based on Carlingill in the Howgill Fells in Cumbria, UK. The name "Silverybield" comes from the (unrelated) location in this news story, which I felt was too nice a word not to use. Bield is an old dialect word for shelter. Foss is the Old Norse word for waterfall, usually found as "force" in place names. You can read more about Cumbrian toponyms here.
If you get snagged between two locations flipping between one another, trying moving right instead of up.