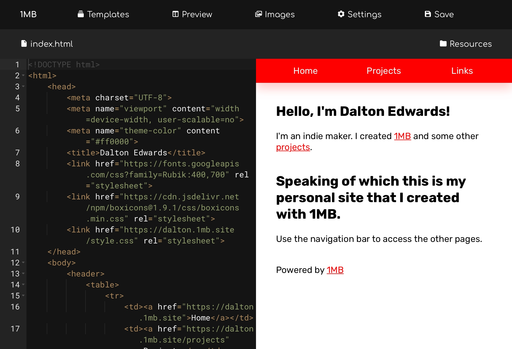 1mb.site is a simplified hosting service for personal websites with all the bells and whistles: custom domains, SSL, databases and an online code/content editor. It's free of charge so long as you don't have more than 1mb of stuff.
1MB is a free website host designed to make web development feel more approachable. You do not need to browse through complicated settings menus or juggle a bunch of server credentials here. You can edit your site directly inside your browser. 1MB has a custom code editor with some useful features such as starter templates, live site previews, and themes. 1MB gets you online fast by letting you focus on coding.
This is great and I hope it'll be a hit, because setting up cloud hosts is a frustrating experience. That said, having had to so often, I know useful things you'd not figure out from a service like 1mb.