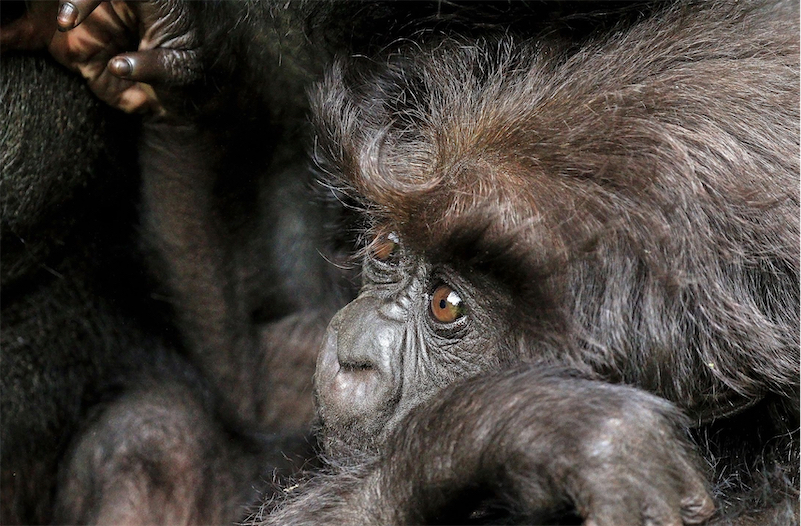 Three female mountain gorillas -- one pregnant -- and one male infant were killed by lightning in Uganda's Mgahinga National Park. With just 1,000 or so left in the world, their deaths is a "big loss for the species," according to the Greater Virunga Transboundary Collaboration that works to conserve wildlife in the region. From the
BBC News
:
The four that died were part of a 17-member group, which has been called the Hirwa family by the authorities.

"The potential of the three females for their contribution to the population was immense," (GVTC executive secretary Andrew) Seguya said.

He added that the 13 surviving members of the Hirwa family have been found and are feeding well.
image: "Mountain gorilla (Gorilla beringei beringei), 10 month old baby, Titus Group, Rwanda" by Charles J Sharp (CC BY-SA 4.0)