UK's super-rich get even richer
Read more at Boing Boing
Read more at Boing Boing
Read more at Boing Boing
---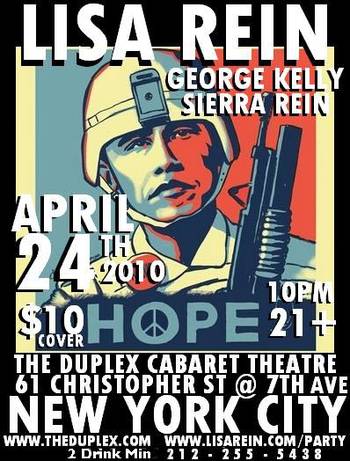 Singer/songwriter and BB pal Lisa Rein writes, "I'm performing for the first time in New York City on April 24 at the Duplex Cabaret Theatre at 61 Christopher Street in the West Village at 10pm."
Lisa Rein and George Kelly - LIVE - April 24, 2010 (Thanks, Lisa!)
---
This is actually the work of artist Kevin Van Aelst, who assembles images from the detritus of everyday life. It's part of a series of fingerprints made with everything from macaroni to pie crust.
(Via My Food Looks Funny)
---
Photo: Roland Tanglao. According to a survey in the UK, one in five Britons believes that haggis, a traditional Scottish meal made from all the sheep bits the English didn't steal, is in fact "an animal that roams the highlands." From Reuters: Another 15 percent said it is a Scottish musical instrument while 4 percent admitted to thinking it was a character from Harry Potter. The only appropriate response to this discovery is to host a competition whereby you illustrate the Haggis beast and win a Droid Eris or another gadget of similar value. Three winners will be selected--post links to your entries in the comments below! I contend that the Haggis is surely a mammal, but am prepared to be corrected. Also, of what order? Ovis Haggisis? The Tasmanian Devil-like Sarcophilus Haggisii?