Kindle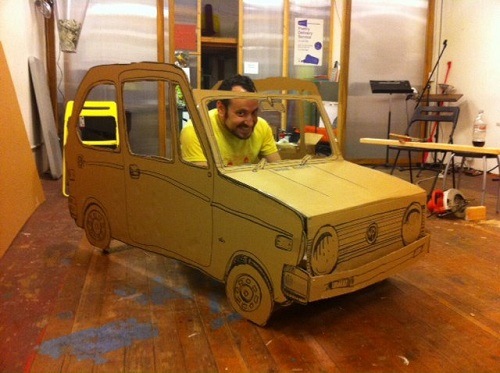 Echo Park's much loved Machine Project offers art, classes and civilized mayhem from Experimental Millinery and Bookbinding to Flame Effects (read: giant fireballs) and Sewing 101.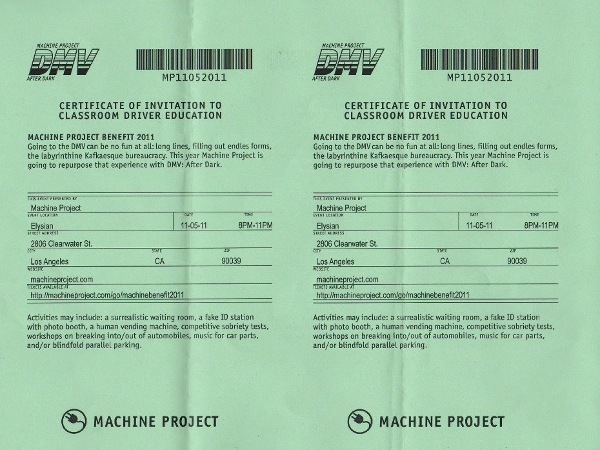 Annually, a month's worth of epic programming is compressed into a single night's party.
At this year's benefit, DMV: After Dark, you will experience such phenomena as: car horn fanfare; competitive sobriety tests; workshops on breaking into and hot-wiring cars, as well as how to escape from a locked trunk, heavy metal polka, surrealistic eye charts, "secret pancakes," and a human vending machine which dispenses delicious food prepared by Donna Coppola of Auntie Em's Kitchen fame.
The situation will be helped along with a giant bonfire, s'mores and Machine Project beer.
Machine Project Benefit, Los Angeles: Human Vending, Hot Wiring Cars, Competitive Sobriety Tests  
Mister Jalopy is proprietor of Coco's Variety, which primary business is bicycles. Additionally, we sell Japanese figural pencil erasers, used bike parts, old toolboxes, books worth owning, bike pumps, balsa wood gliders, vintage novelty French flags, metric measuring tapes, oilcloth, Park bicycle tools, wicker bike baskets and Dutch bicycle cargo bags for the carting of fresh produce, the transportation of books of French poetry and the rescuing of kittens. At this time, we sell neither pancakes nor parakeets.
More at Boing Boing