Kindle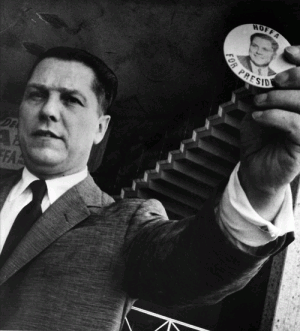 Tomorrow, police will drill through a concrete slab at a Detroit home where Jimmy Hoffa may be buried. They are responding to what they say is a "credible" tip from a man who claims he saw a burial take place at the home in 1975 around when Hoffa vanished. "We don't believe it's Jimmy Hoffa," said Police Chief Jim Berlin, quoted in the
Macomb Daily
. "I am very skeptical," Dan Moldea, author of "
The Hoffa Wars
" who also heard from the same tipster,
told CNN
. Once police have a core sample, it'll be tested for human remains. If the sample tests positive, they'll start digging.
David Pescovitz is Boing Boing's co-editor/managing partner. He's also a research director at Institute for the Future. On Instagram, he's @pesco.
More at Boing Boing