Kindle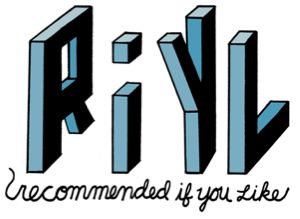 New York vs. LA, the future of podcast and how Iggy Pop will always take is shirt off, whether you ask him to or not. It's a shorty but a goody, with WTF's Marc Maron.
Subscribe to RiYL: RSS | iTunes
Brian Heater (@bheater ) is a senior editor at Engadget and the founder of indie comics site, The Daily Cross Hatch. His writing has appeared in Spin, The Onion, Entertainment Weekly and The New York Press. He hosts several podcasts and shares an apartment in Queens with a rabbit named Sylvia.
More at Boing Boing