Edited by David Seidman
Hi, readers. I've been away because I was getting married to the lovely gent who edits this comic, David Seidman.
I found out after Syd Mead drew Pearl for me that he never did drawings. I think getting a kit of his vehicle might've helped.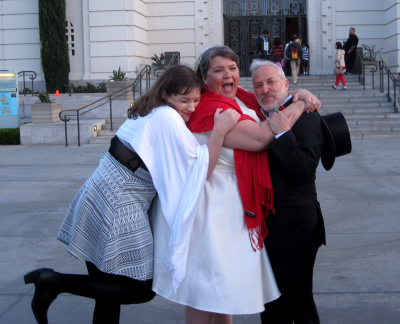 Published 7:40 am Fri, May 2, 2014
About the Author
Lea is a webcomics pioneer and one of the first American cartoonists to merge manga and American comics aesthetics. She draws Teen Titans Go! for DC Comics, and has also drawn for Marvel, Image, IDW, and Boom! Studios. Lea is currently working on her fifth graphic novel, THE GARLICKS for Action Lab Entertainment.