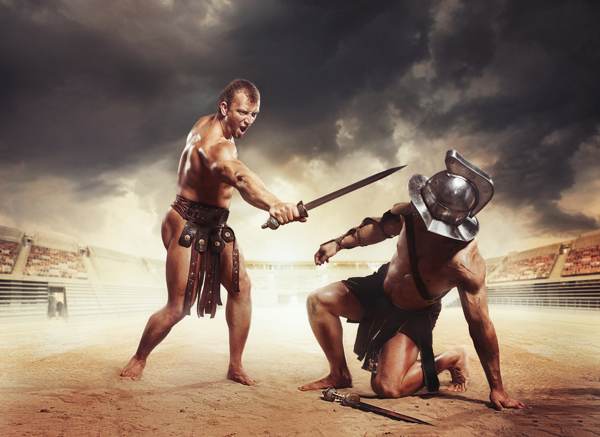 Thanks to meddlesome FBI agents, the San Francisco sheriff's department will no longer be able to operate a fight club in which inmates were allegedly forced to beat each other up gladiator-style, while guards watched and bet on the outcomes.
Former Deputy Scott Neu, who was fired last year, was charged with felony counts of assault and making criminal threats and misdemeanor charges of cruelty to a prisoner and failure to perform an official duty. Neu faces a maximum of 10 years and two months in prison if he's found guilty.

Deputy Eugene Jones was charged with felony counts of directing the assaults and with misdemeanors of failing to perform an official duty. If convicted, he faces five years behind bars. Jones was put on unpaid administrative leave Tuesday, a sheriff's spokeswoman said.

Deputy Clifford Chiba, who is reported to have given an inmate fight tips, was charged with misdemeanor counts of cruel punishment of a prisoner and failure to perform an official duty. Chiba faces 1 1/2 years behind bars. The spokeswoman said Chiba is working at a post that does not involve contact with the public or inmates.
The most surprising part about this story is that fact that Deputy Jones was placed on unpaid leave, rather than being given a paid vacation as is usually the case when an law enforcement officer is accused of committing a sickening crime like this. Now Deputy Jones will have to go through the hassle of suing for back pay.
LA Times: San Francisco deputies charged in jail 'fight club' case
Image: Shutterstock