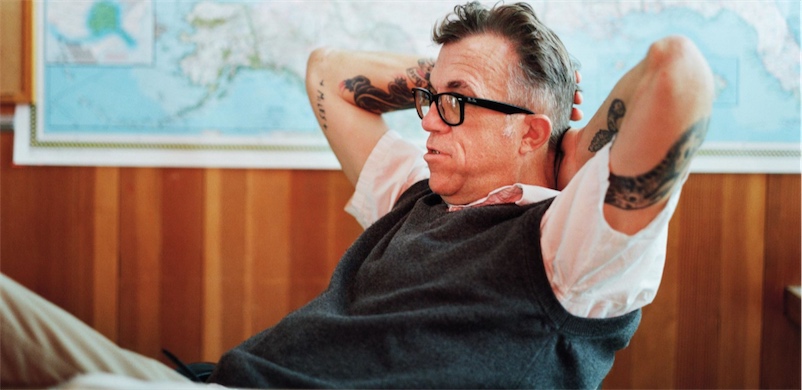 Since 1993, Jake Phelps has been the top editor at legendary skateboarding magazine Thrasher. At 53, he's still a skate punk through and through. From Willy Staley's fantastic profile of Phelps in California Sunday, with photos by Andrew Paynter:


An unwillingness, or inability, to stop is perhaps the defining characteristic of Phelps's career. He's been the editor of Thrasher since 1993. The magazine occupies such a privileged space in skateboarding's collective imagination that it's difficult to know what to compare it to. Skaters call it "the bible," but we're prone to hyperbole. Maybe it's Vogue, but for degenerates, and Phelps is skateboarding's Anna Wintour. Phelps likes to think of himself as the Thrasher brand personified, and in many ways, from his caustic wit to his encyclopedic knowledge of the sport, that's true.



Phelps is an unreconstructed punk rocker in a city that has little need or space for them anymore. He refuses to pay his Muni fare, instead slipping through the rear doors. He bums cigarettes everywhere he goes; he calls kids blood. He barks at strangers and screams at drivers. He sails through lights with an unearned confidence, directing traffic with cryptic hand gestures. He shoplifts candy bars just to see if people are paying attention. (Once, in Copenhagen, they were.) His entire affect is charmingly cartoonish. His ears protrude from low on his head, and his smile cracks his face in half. If you dipped him in yellow paint, he might not seem out of place in Springfield.

"Thrashed" by Willy Staley (California Sunday)