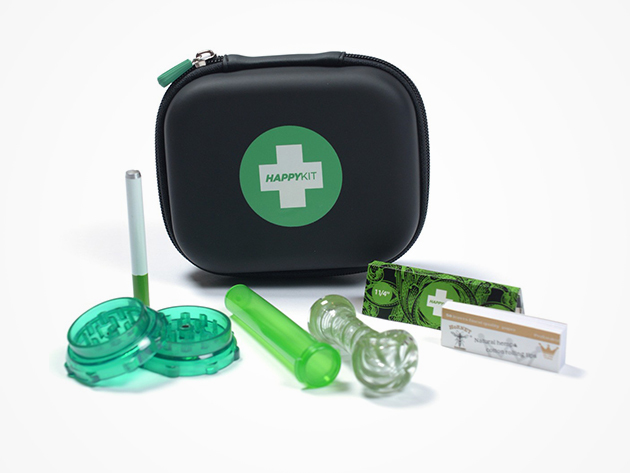 When the mood strikes you and you're looking to light up, you shouldn't have to hunt around for all the things you need: your pipe, your grinder, your favorite munchies, and so on. And with the Happy Kit, you won't have to.
This compact black case houses everything you need, including a grinder, a glass pipe, a one-hitter, rolling paper, and tips. Believe us, we know how annoying it is when you just can't find the one thing you need, or when you're out and about without your pipe on hand.
Since the Happy Kit can go wherever you go, you'll never have to worry about that again. The Happy Kit's case is waterproof and smell-resistant so it keeps things discreet when you need them to be discreet.
We love our Happy Kit, and we know you'll love yours too for $24. Because as they say, "where there's smoke, there's a happy kit".