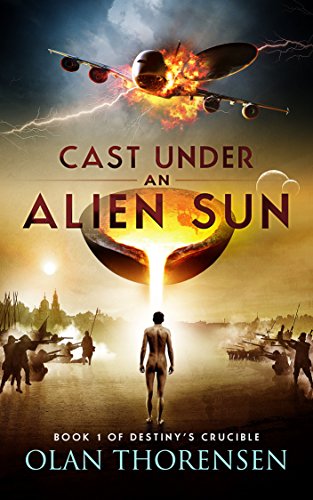 Joe just wanted to go to the national chemistry convention, but somehow his flight never gets him there. Waking up on a distant planet, where humanity isn't quite as developed, Joe realizes he has been Cast Under an Alien Sun.
Olan Thorensen has written a fun, and fast moving, take on two of my Sci-Fi favorites: A Connecticut Yankee in King Arthur's Court, and Lord Kalvan of Otherwhen. Joe is an unwilling, and unknowing time traveller. His knowledge of science and technology can save his new society, if he just doesn't scare with his sorcerous ways.
I've already picked up the next in this series, The Pen and the Sword.
Cast Under an Alien Sun (Destiny's Crucible) by Olan Thorensen via Amazon