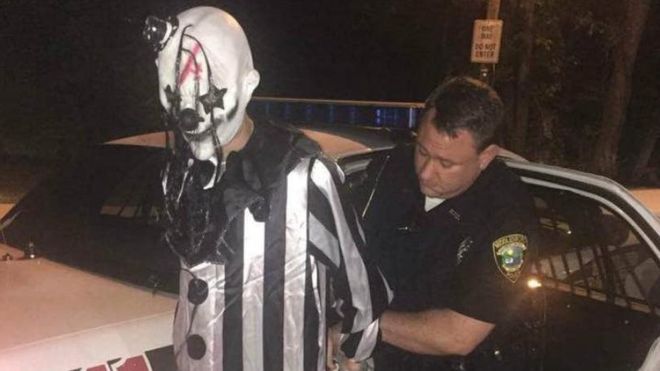 Everyone thought it was some kind of mass kid-hysteria inspired by marketing for the new version of Stephen King's IT, but guess what! There was an evil clown after all!
Kentucky police have arrested a man dressed as a clown lurking in a wooded area amid a wave of clown reports in at least six US states.

Jonathan Martin, 20, was charged with wearing a mask in a public place and disorderly conduct in Middlesboro.

He was found at about 0100 EST (0600 GMT) on Friday in "full clown costume" and mask crouching among trees by an apartment complex, according to police.
"Wearing a mask" is a crime, eh?