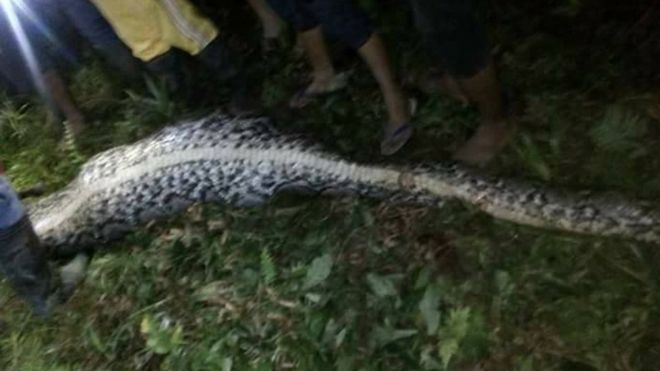 Police in Sulawesi, Indonesia, say that a man who vanished while out harvesting palm oil was later found inside a giant python. The man was dead.
Village secretary Salubiro Junaidi told The Jakarta Post: "People had heard cries from the palm grove the night before Akbar was found in the snake's stomach.
"When the snake was captured, the boots Akbar was wearing were clearly visible in the stomach of the snake.
"Resident[s] cut open the belly of the snake and Akbar was lifeless."