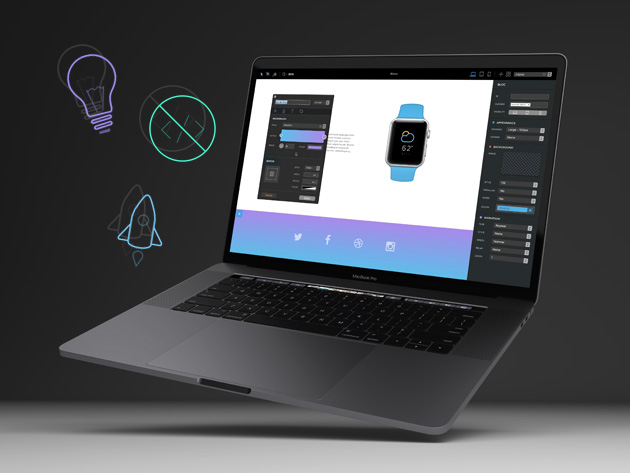 With the wide array of drag-and-drop website builders available, it's never been easier for non-coders to put together a stunning backdrop for their brand or product. But these tools often make it difficult to break away from the constraints of preset templates. Creating an online experience that's tailored to your needs usually involves learning HTML and CSS, but Blocs 2 lets you make rich interfaces entirely with a GUI.
Visual designers will feel right at home with the Blocs interface. In addition to letting you assemble page layouts by hand, this app provides powerful tools for managing mobile breakpoints, animations, and web fonts. Once your site is built, Blocs can integrate your generated code with several popular content management systems, so you can update copy and images without needing to modify your master design.
Whether you're an impatient developer, or an independent product designer with no time to master web tech, Blocs 2 offers a fully-featured interface for making websites. You can get Blocs 2 for Mac from the Boing Boing Store $39.99.
More Deals from the Boing Boing Store:
1080p HD Waterproof WiFi Wireless Endoscopic Camera $39.99
Pay What You Want: Learn to Code 2017 Bundle
The MacX Media Conversion Lifetime License Bundle $19.99