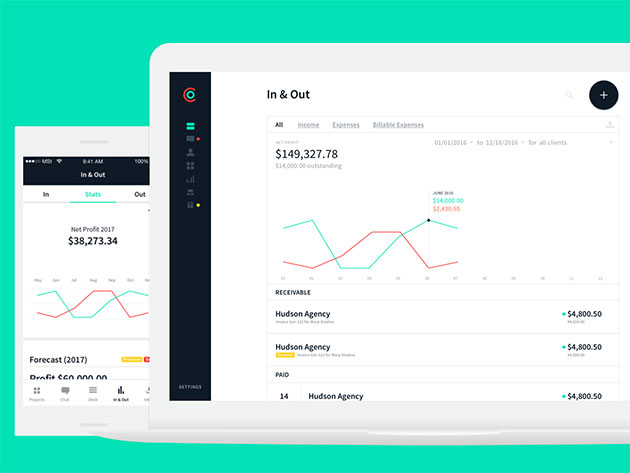 For professional creatives, it can be a pain to tackle administrative duties when you would rather be making things. If you are self-employed and struggle with bookkeeping, AND CO can automate a variety of your admin tasks, and you can get a subscription from the Boing Boing Store for $39.99.
By connecting your business bank account to AND CO, you can simplify the process of getting paid for your work. Invoices are quick and easy to prepare and invoice, and you can allow your clients to pay you directly with credit, ACH transfers, and a variety of payment providers like PayPal. It can also track your expenses automatically, and will prepare your income statements when it's tax time.
With AND CO, you'll be well-equipped to handle the tedious aspects of your freelancing job. A lifetime subscription to AND CO's Graphite Plan is $39.99 when you order it here.
More Deals from the Boing Boing Store:
Social Media Rockstar Bundle: $29 (97% off)
Clip & Snap Smartphone Camera Lenses: $17.99 (74% off)
4-Piece Knife and Peeler Set: $26.99 (73% off)