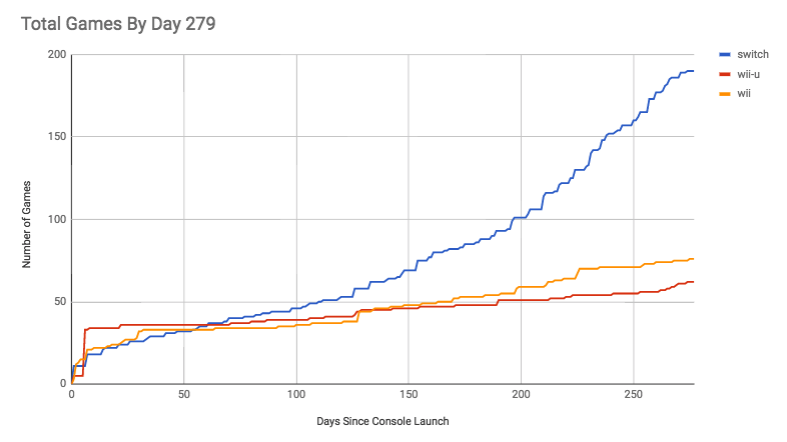 Nintendo's last game console, the Wii U, didn't do so well. The Switch, though, is doing very well indeed. One key reason: lots of games. Gizmodo:
By day 279, the Switch had 191 games available, a number the Wii U didn't match until it's 857th day – as many games in nine months as as its predecessor had in two years and four months.

How to explain this is up for debate. Could it be better support for developers from Nintendo? Could it be smaller games in the e-shop making the barriers to entry lower so games can be pumped out more quickly?
It's not enough to have good launch titles. Quantity is a well-established factor in almost every console success going back to the 1970s -- and nowadays, that means hundreds of games. The Switch is also way ahead of the PS4 and XBone; though both have been out for more than four years, the Switch's curve vaguely suggests it could catch up within two.