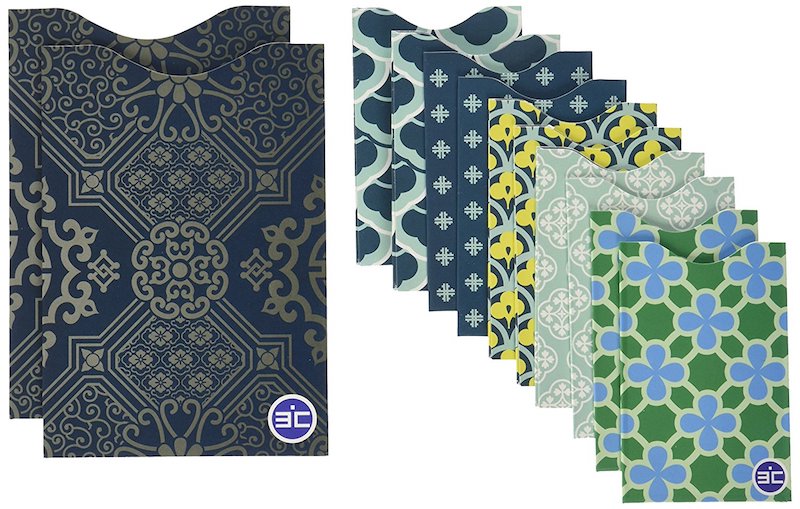 I got a new Passport and Passport card, time for new RFID sleeves.
The new REAL ID stuff in the US is a pain. My California drivers license still doesn't emit any RF I know of, but my US Passport, Passport card and a few other forms of government ID I sometimes carry do.
This lovely-to-look-at set includes 10 card sized sleeves and 2 passport for $7.29. More than I'll likely need.
Credit Card Holder Protector Passport Holder Protector Sleeves 10 RFID Credit Card Sleeves, 2 RFID Passport Sleeves via Amazon
Image via Amazon.com