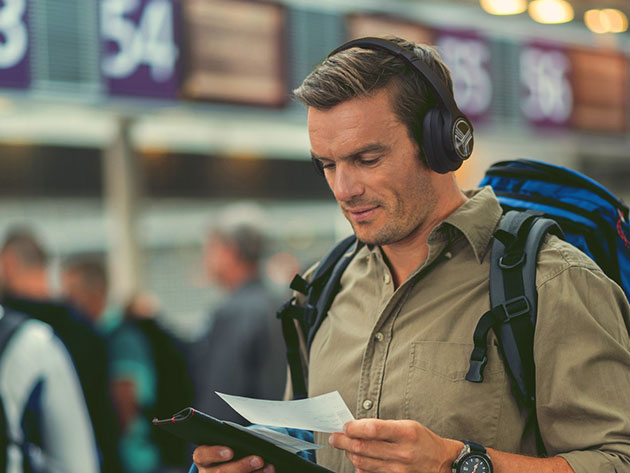 Shopping for new headphones usually turns into a compromise between power, portability, and price, but in the case of TREBLAB's Z2 Wireless Noise-Cancelling Headphones, you can come out ahead with all three.
Named an Amazon's Choice Product, the Z2's earned their name because they boast two times the sound, battery life, and convenience of competing headphones. Featuring top-grade, high-performance neodymium-backed 40mm speakers and T-Quiet™ active noise canceling technology, these headphones drown out unwanted sound, all the while maintaining comfort thanks to their ergonomic fit and secure design.
What's more, these headphones boast a colossal 35-hour battery life, allowing you to listen to your music for several days at a time without missing a beat.
TREBLAB's Z2 Wireless Noise-Cancelling Headphones normally retail for $259.99, but you can get your own pair on sale today for $78.99 in the Boing Boing Store.