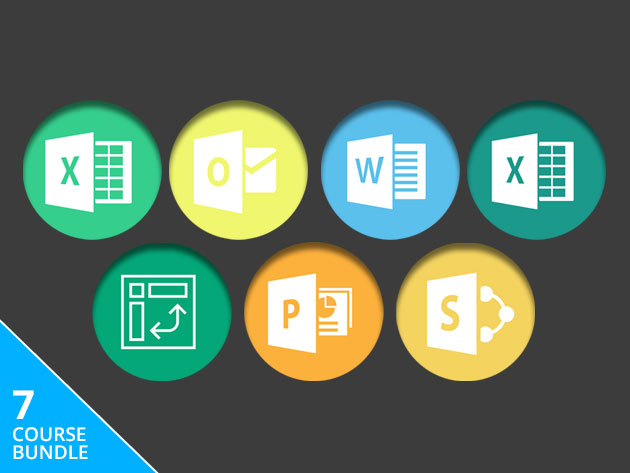 No matter what your business, Microsoft's slate of Office software is as essential as desks and chairs - so much so that most workers are expected to know their way around it before they even get in the door. Whether you need an introduction, a brush-up or a level-up to your knowledge of these tools, the Microsoft Office Mastery Bundle is one of the quickest ways to learn.
With more than 80 hours of total training, these seven courses cover all the essentials. You'll create any document quicker and easier with an intermediate course on Word, and run through all the time-saving features of email management with Outlook. Classes on PowerPoint and SharePoint will teach you to put together a killer presentation and effectively collaborate with team members. And an exhaustive rundown on Excel unlocks all the secrets of the most popular spreadsheet platform, with a special focus on the PivotTable functionality.
It's all included, and all on sale for $29. Get the Microsoft Office Mastery Lifetime Bundle in the Boing Boing Store today.