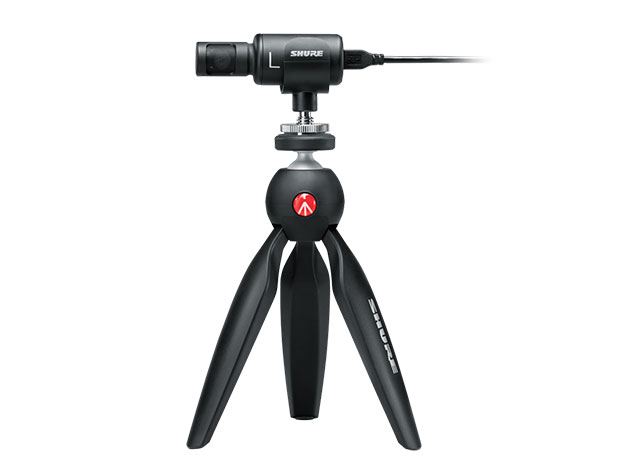 "Anybody can be a creator."
"All you need is something to say."
Those are great platitudes when you're building up the confidence to start your YouTube channel or vlog, but let's be honest: If you want to be heard, you need to look and sound presentable first. And we're not just talking about your diction and wardrobe.
Luckily, you don't need to shell out thousands for a professional movie camera. The guys behind the world's foremost microphone makers have introduced the Shure MV88+ Video Kit, which can turn any smartphone into a versatile shooting rig.
It includes a Shure microphone, phone clamp, and mini-tripod that configures into modes that are ideal for selfies, field shooting, interviews or nearly any situation you want to capture. The mic pairs up with your smartphone by Lightning cable or USB — just set the gain levels and you're ready to go. Presets can help you quickly deal with crowd sounds, acoustic music or any kind of ambient noise.
The entire rig is now available for almost 20% off the retail price. Pick it up and start creating content that's actually going to turn heads.