ALL THE BOOKS LISTED FOR SALE HERE WERE WRITTEN OR EDITED BY bOING bOING EDITORS AND WRITERS. IT IS TRULY A CAUSE FOR CELEBRATION. NOW YOU CAN PURCHASE THESE AT A DISCOUNT THROUGH OUR SPECIAL ARRANGEMENT WITH AMAZON.COM. PLEASE, BE LOOSE WITH YOUR MONEY, FOR IT IS NEGATIVE TO BE A PENNY-PINCHER.



The JARGON WATCH section of Wired magazine is where you'll find a small but dead-on window where cyberculture collides into language. This "pocket dictionary" is a collection of terms posted in that section since 1993, plus 100 new entries. Ever do any domain dipping (typing in random words between www. and .com just to find out what's out there)? Receive a zen mail (e-mail messages that arrive with no text in the message body)? Or maybe you've had an ohnosecond (that miniscule fraction of time in which you realize you've just made a BIG mistake). Gareth Branwyn's introduction is a short but cogent explanation of how jargon becomes popular in cyberculture.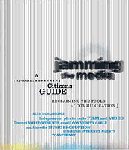 JAMMING THE MEDIA In one of the most complete handbooks to mass communication ever, cyber-culture expert Gareth Branwyn guides the wired and soon-to-be wired through the use of public access television, film, video, the Internet, and more. This groundbreaking, comprehensive guide is full of easy-to-follow instructions, hands-on information, practical hints, and case studies. 2-color throughout. Be sure and visit the Jamming website too.







With tongue in cheek, the SCHWA WORLD OPERATIONS MANUAL lays bare the full scope of alien conspiracy and its secret tactics, from subliminal coercion to bipolar marketing techniques. For those who wish to open a Schwa franchise in an adjacent solar system, here is a starter kit complete with propaganda tools: 4 postcards; 6 stickers; 1 large poster; ID card and more. Illustrated throughout.


WHITE LIGHT Rudy Rucker, two-time winner of the prestigious Philip K. Dick Award, is one of SF's most inventive and irreverent authors, exploring artificial life, chaos theory, and hacker culture. White Light, Rucker's 1979 novel about a university math instructor and his existential beetle friend who get lost in a multidimensional astral universe of warped time-scales and fractal-landscapes, launched the author to cult-hero status.





The ultra-rich satellite-dwellers orbiting the planet Reverie love to tune in to the televised exploits of the world's best professional combat artist, The Artificial Kid. But when an enemy discovers a secret from The Kid's murky past, The Kid must face the fiercest battle of his life, placing the fate of the entire planet in his hands. First published in 1980.


(SYNOPSES FROM AMAZON.COM>














---
Look at a gallery of Mark's drawings.
Go to bOING bOING Senior Editor Gareth Branwyn's Street Tech
---
Copyright 1998 bOING bOING and Mark Frauenfelder