Hand-knit superhero costumes
Read more at Boing Boing
Read more at Boing Boing
Read more at Boing Boing
---
Boing Boing reader Isaac B2 says: At the supermarket the other day I found quite a few examples of inappropriate superhero/product tie-ins.
---
Clive Thompson says: In a story in the current issue of Cell, scientists report that they can control fruit-flies remotely -- by shooting lasers at their neurons.
---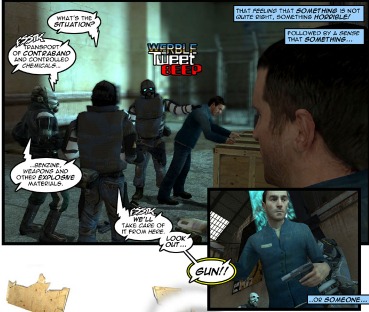 BrashFink has made a fantastic original comic book by taking screenshots from Half Life 2 and laying them out inside funnyubook panels, with speech balloons, etc -- it's like static machinima, or a fotonovela made with game graphics.