The real war is between those who are turned on, and those who are uptight.
Read more at Boing Boing
Read more at Boing Boing
Read more at Boing Boing
---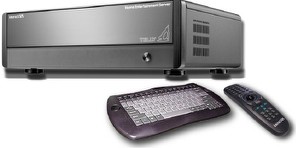 Now that TiVo has sold out its customers to the entertainment industry (your TiVo will auto-delete your stored programs if the rightsholder wants to, despite the fact that there is no legal right under copyright to limit home recordings' shelf-lives), you should be looking for an alternative PVR.
---
At the Bigfoot Field Researchers Organization site, three men report having spotted two Sasquatches last month in Illinois. Judging by the sketch one of them drew, the animal seems to have greeted the men with an obscene gesture.
---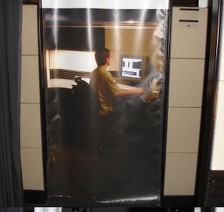 This enterprising Livejournaller had a "work-blind" printed on vinyl, depicting him hard at work in his cubicle. He hung the result in his cubicle doorway, so that it appears to the unobservant that he's at his desk pounding the keyboard no matter what the reality.