Vet's obit: "send acerbic letters to Republicans"
Read more at Boing Boing
Read more at Boing Boing
Read more at Boing Boing
---
Each month, the Drug Enforcement Administration publishes a must-read journal, called The Microgram. Focusing mainly on the methods drug dealers use to conceal their inventory, The Microgram is a mind-bending testament to human inventiveness.
---
This gallery of photos of Staten Island's boat-graveyard is absolutely stunning -- these mouldering old hulks with splintered decks and sinking waterlines are majestic in ruin.
---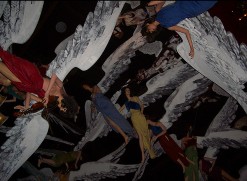 Kirsten sez, "One of the strangest places I've ever been was the House on the Rock in Wisconsin. It's best described as a collection of collections - the gradual accumulation of, well, everything.