Polished wood PC chassis
Read more at Boing Boing
Read more at Boing Boing
Read more at Boing Boing
---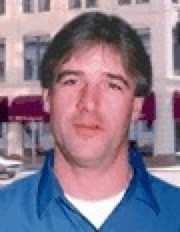 The Onion does a masterful job on the War on Moisture in its man-on-the-street interviews: Alex Hunter, Surveyor
"The ban was a necessary precaution.
---
Seen here is a Giving Kiosk, essentially an ATM a POS for church donations. Pastor Marty Baker of Stevens Creek Community Church in Augusta, Georgia invented the machine so that members of his congregation only need to swipe their bank cards to fill the church coffers.
---
I've been to Machine Project in Echo Park a couple of times, and fell in love it. It's hard to describe what it is exactly, but if you can imagine a cross between an art gallery and an electronics lab and a classroom that's housed in a funky little storefront building with a hole in the floor that you can peer through to gaze upon a glowing unicorn skeleton, you'll get a fair idea of what the place is like.