Read more at Boing Boing
Read more at Boing Boing
Read more at Boing Boing
---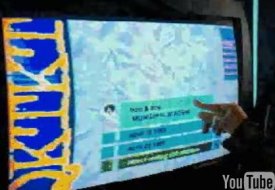 Andrew Sullivan has posted a youtube of the old AT&T "You Will" ads about all the things AT&T would make possible through the Internet.
---
Cryptozoologist Loren Coleman has an interesting entry about a tiny-bigfoot creature that is sighted on rare occasions. The Agogwe is a downy-haired little unknown biped reported throughout east Africa.
---
At 1pm Eastern (10am Pacific), NASA will announce a "significant find on Mars." Not likely that it's little green men but rather evidence that water may still be flowing on the planet's surface.