Science! tees for the scientist in you
Read more at Boing Boing
Read more at Boing Boing
Read more at Boing Boing
---
Over on Boing Boing Gadgets, our Joel's discovered this fantastic, apocalyptic hand-cranked hard-drive erasifier: The hard drives come out of the cage in mid-write, heads skittering across platters.
---
I've blogged before about the lovely steampunk jewelry on offer from Etsy seller FringeLore, but over on Boing Boing Gadgets, our John has spotted this wonderful new range of items made with vintage typewriter keys.
---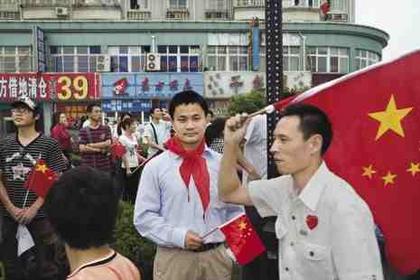 Fred sez, "This week's New Yorker feature article explores how Chinese nationalism is on the rise despite the proliferation of the internet and so-called "democratizing technologies" that many thought would help Chinese citizens break free of their country's tyranny.