Read more at Boing Boing
Read more at Boing Boing
Read more at Boing Boing
---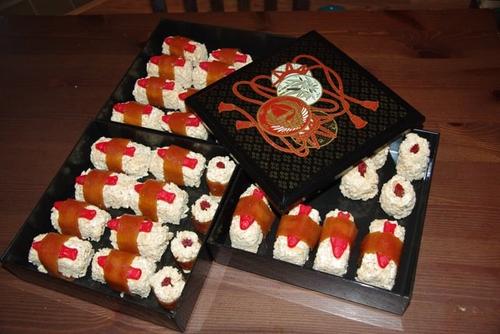 Mike B sez, "For my 7-year-old son's school lunch birthday party, my Japanese wife made faux sushi using Rice Crispy treats, Swedish Fish, Fruit Rollups and licorice.
---
Verizon told George Vaccaro that bandwidth charges in Canada were .002 cents per kilobyte, but billed him at .002 dollars, or 100 times as much as he was quoted.
---
The DEA's Office of Forensic Sciences publishes a monthly newsletter called the Microgram Bulletin, which features news and photos about unusual drugs and drug smuggling techniques.