Alice in Wonderland nudes
Read more at Boing Boing
Read more at Boing Boing
Read more at Boing Boing
---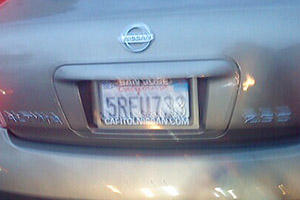 JWZ was nearly hit by a crazy driver while on his bike in San Francisco; the driver then went on to hit his friend, and then took off.
---
AP: "Captain Lou Albano dies at 76; wrestler appeared in Cyndi Lauper videos." He may be best known for his roles in those early MTV classics, but I betcha don't know this, gamers: he also played "Mario" in "The Super Mario Bros.
---
Connie Choe is a health and culture writer by day and a professional kimchimonger by night.
The Fender Music Foundation is seeking a rockstar-worthy t-shirt design.