Rushkoff: Program or be programmed!
Read more at Boing Boing
Read more at Boing Boing
Read more at Boing Boing
---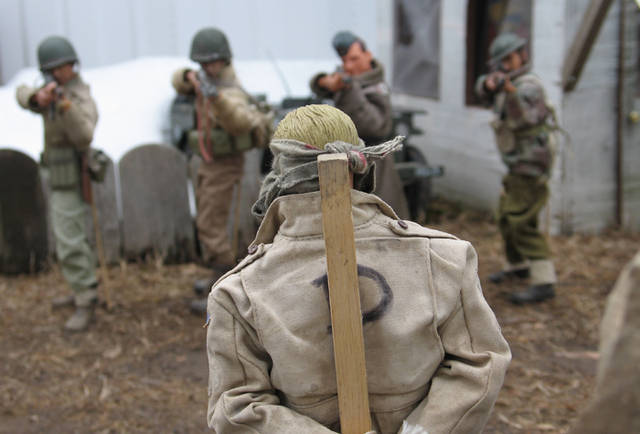 Mark Hogancamp was beaten into a "brain-damaging coma" by five men outside a bar. After he awoke, he devoted himself to building "Marwencol," a 1/6th scale WWII town, in his back yard: "Mark populated the town he dubbed 'Marwencol' with dolls representing his friends and family and created life-like photographs detailing the town's many relationships and dramas.
---
Artist Jeremy Dean converted a Hummer H2 into a horse-drawn carriage "to show just how screwed and unsustainable the auto industry has become." Glen E. Friedman has more, including video.
---
Ian J. Kahn of antiquarian booksellers Lux Mentis got a hold of some extremely rare books by Leonard Baskin, who is best known as a sculptor.