Woowoo density goes to infinity
Read more at Boing Boing
Read more at Boing Boing
Read more at Boing Boing
---
To fully appreciate the Insane Clown Posse science textbook parody, you must first witness the actually pretty awesome video above, for "Miracles," off their 2009 album Bang Pow Boom.
---
If the Insane Clown Posse and their juggalo fandom created a science textbook, this is what it would look like. Daniel O'Brien of Cracked.com, who is responsible for this here shizzle, says, I've created a juggalo-friendly textbook, taking into account the song's claim that they "don't wanna talk to a scientist," who they consider to be a "lying motherf**ker" intent on "getting [them] pissed." To that end, every lesson will be directly based on actual ICP lyrics, and every page will be packed with in-your-face juggalo clown-rage.
---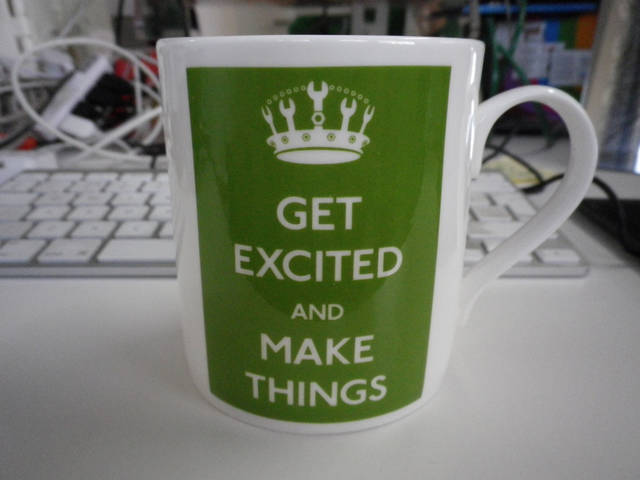 Matt Jones and McLaggan Smith Mugs are selling these wonderful "Get Excited and Make Things" mugs, with proceeds to a children's hospice near the McLaggan Smith factory in Scotland.