Cigarette ad featuring smoking, bat-winged pegasus
Read more at Boing Boing
Read more at Boing Boing
Read more at Boing Boing
---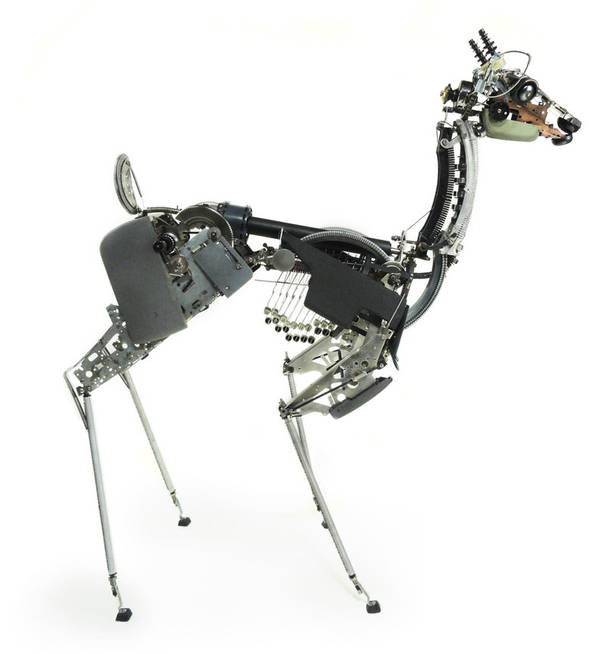 Artist Jeremy Mayer created this sweet, delicate little deer out of typewriter parts.
Deer III (via Super Punch) Prints made from typewriter parts Beautiful old typewriters in photos Typewriter key jewelry Typewriter repairmen in photos Old typewriters turned into beautiful, expressive animals and ... Humanoid sculptures made from old typewriters Vintage typewriter key jewelry NYC writer's space throws out last remaining typewriter user ...
---

Two Russian cosmonauts and a US astronaut are tucked away safely into a Soyuz capsule, and heading home to Earth after successfully undocking from the International Space Station.
---
Morbid Anatomy's Joanna Ebenstein recently visited the Edward Gorey Museum in Yarmouth Port, Massachusetts. The bad news is that apparently most of his clutter of curiosities has been "edited" and "organized." The good news is that quite a few amazing bits remain.