Ministry: "(Everyday Is) Halloween"
Read more at Boing Boing
Read more at Boing Boing
Read more at Boing Boing
---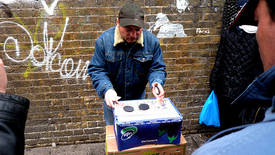 The Pennsylvania Attorney General has brought suit against the Unicredit Debt Resolution Center in Erie, PA. According to the suit, Unicredit dressed its employees in fake sheriff's deputies uniforms to lure debtors out of their homes with unenforceable orders, and took them to a fake courtroom where another employee pretending to be a judge told them they could go to jail if they didn't pay up.
---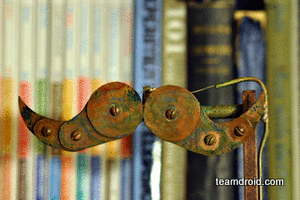 This swell mechanical mustache would be the pride of any lip, but it belongs to John Kit, who sported it at the first anniversary celebration of HeatSync Labs in Chandler, AZ.
---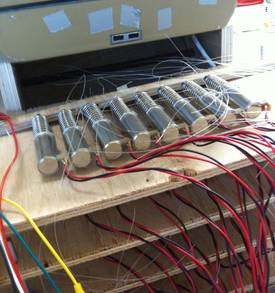 Jonathan Guberman from the Site 3 coLaboratory in Toronto made the "Automatypewriter," an Arduino-controlled typewriter that acts as both input and output device.