Achtung! TSA!
Read more at Boing Boing
Read more at Boing Boing
Read more at Boing Boing
---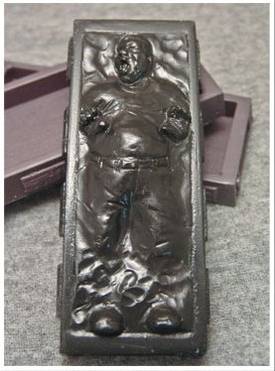 Nerd sculptor-laureate Paul Pape will make you a custom mini you-frozen-in-carbonite for an extremely reasonable $50 plus shipping. He promises to get them done in time for the Solstice Holiday Season, too!
---

A Redditor is seeking advice for a young friend-of-a-friend who, tired of having his Mountain Dew stolen by a bully, filled the MD bottle in his backpack with urine and then watched in delight as the bully greedily helped himself to a big bottle of piss.
---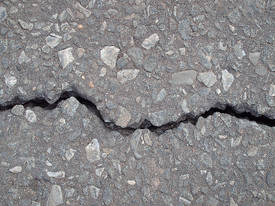 "BacillaFilla," is the pet-name given by University of Newcastle researchers to a gengineered bacterium based on Bacillus subtilis that has been modified to fill and bond cracks in cement caused by earthquakes and other violence.